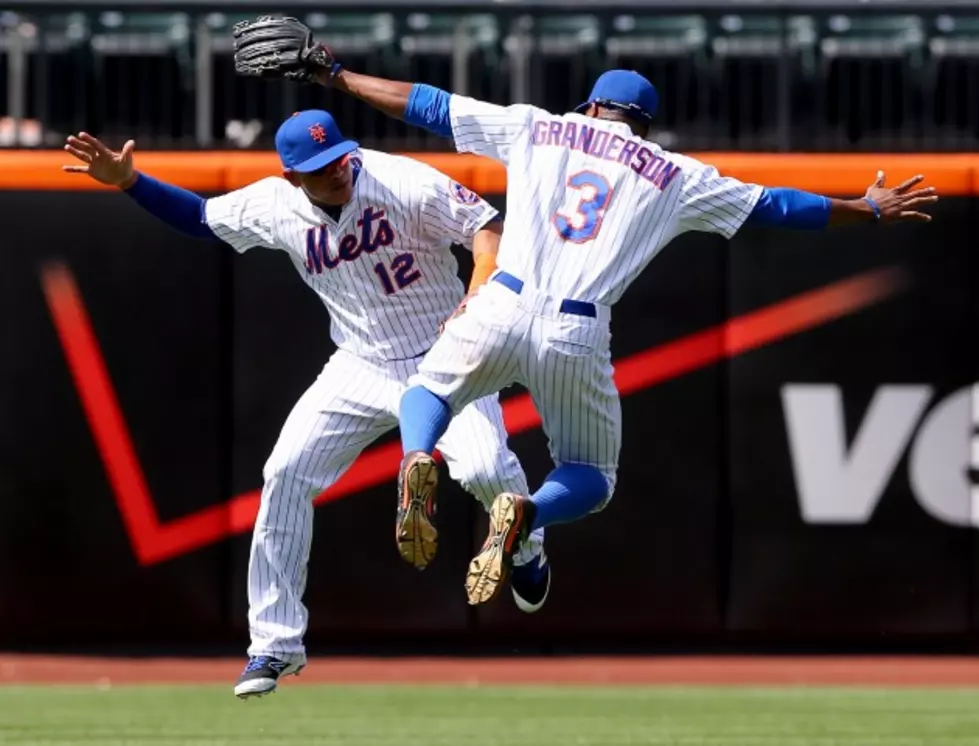 Mets Trounce Rockies, Sweep 4 Games
Elsa, Getty Images
The Mets' Kelly Johnson had three extra base hits and three RBI's, Curtis Granderson had a homer and drove in three and Juan Lagares added a pinch-hit, three-run blast in the eighth to cap a four-game sweep of the Rockies, 12-3 at Citi Field Thursday afternoon.
The surging Mets shouldn't get too happy about sweeping a Colorado club that's now 47-66, but New York has won 11 of their last 13 and moved to 63-52 on the season, the first time they've been eleven games above .500 since 2010. Their new-found offense via-trades has been a large part of that success, and it was on Thursday, too.
Starter Noah Syndergaard gave up two solo home runs in the opening half inning - Colorado's DJ LaMahieu and Nolan Arenado - but the Mets bounced back to grab a 3-2 lead in the bottom half.
Daniel Murphy notched an RBI-double, which was followed up by consecutive RBI-doubles from the pair of infielders the Mets snagged from Atlanta - Juan Uribe and Kelly Johnson. Johnson's day also included another RBI-double along with a solo blast.
Rockies' starter Eddie Butler (3-10) was tagged for six runs on seven hits and a walk over just four innings.
Syndergaard moved to 7-6 with the win, settling down after the shaky start to go seven innings, allowing three runs on four hits and a pair of walks. He struck out five.
The Mets stay home to open a series with the NL Wild Card leading Pirates on Friday night.