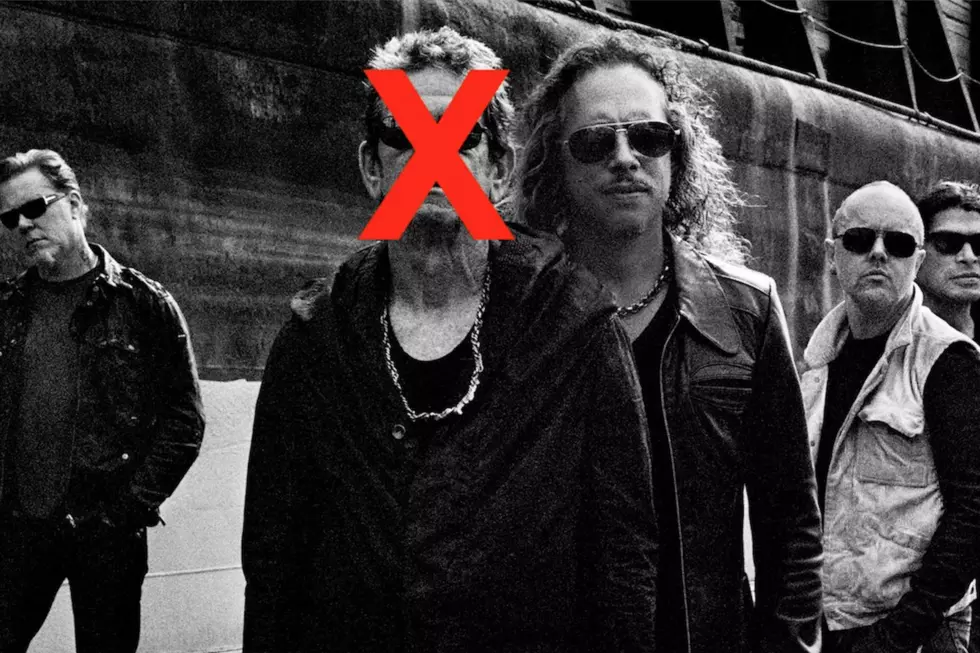 Metallica's Weird Lou Reed Experiment: Rock's Epic Fails
Warner Bros
As you'll see in the following video, the knives were out for Metallica's 2011 collaboration with Lou Reed before a note was even heard. Find out how this curious project got made, even though virtually no one but Lulu's creators thought it was a good idea.
The two parties first performed together in 2009 at the 25th anniversary concert for the Rock and Roll Hall of Fame at Madison Square Garden. Reed had originally hoped to record new versions of some of his "lost jewels" with Metallica. But then he asked them to work on songs he had written for a Berlin-based production of Frank Wedekind's Lulu, a play about a woman killed by Jack the Ripper.
Metallica had just returned to their thrash roots on Death Magnetic, and were looking for something to take them outside of their comfort zone. "We've always hovered in our own autonomous little bubble," drummer Lars Ulrich has said, "and if you look at Lou's career, he's always been on the periphery, on the fringes."
Their still-surprising studio collaboration, also called Lulu, turned out to be one of the most critically hated records by a major act in recent history, and tanked in the stores. The album only sold 16,000 copies in its first two weeks, before dropping off the Billboard charts.
As the above video recalls, there was at least one famous person who appreciated what Reed and Metallica were trying to do. Unfortunately, Lulu turned out to be the last project Reed released in his lifetime. He died of liver disease on Oct. 27, 2013.