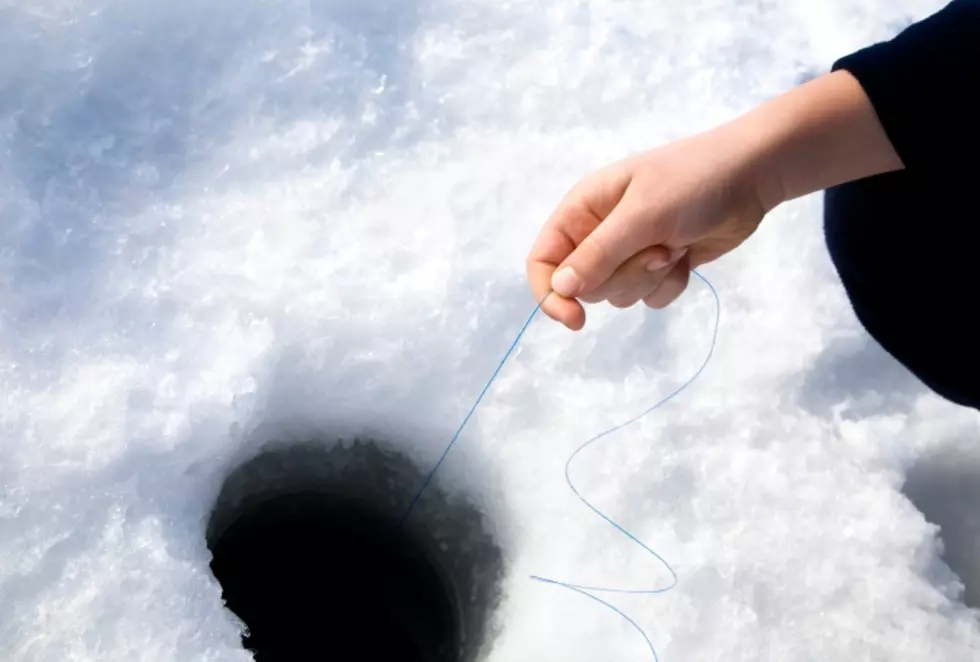 Upstate Basketball Player Lucas Patchen Rescues Man From Ice
Design Pics/ThinkStock/TSM
Upstate New York high school basketball player Lucas Patchen was part of a rescue of one ice fisherman who became stranded on Lake Ontario. Most are happy about what he did, except the high school.
Patchen was one of 10 volunteer firefighters from Clayton who rushed to the aid of an ice fisherman who became stranded on Lake Ontario last week. Patchen plays for the Thousand Islands High School basketball team, and during the rescue was running late to a game in Indian River against Sandy Creek.  When he arrived, coach Scott LaLonde told him he couldn't play even though the game hadn't started yet.
According to Syracuse.com, the  issue is a school policy that says all students who don't ride the team bus to the game must call the coach and have a parent drive them to the game. Patchen drove himself to the game, and said he was unable to call anyone while he was on the rescue mission.
In a statement, TI Superindendent Michael Bashaw said the district is proud of student volunteer firefighters, but said that Patchen was aware of the rule, as the issue had come up before.
The rescue involved an ice fisherman who became stranded on a slab of ice that broke off from the main body in Lake Ontario's Chaumont Bay. Steve Rubyor was out on the ice for over an hour before Patchen and other rescuers could get to him. Watch video from that day:
Many have wrote to the school to reconsider the policy when it comes to situations like this. No word on if the school district will change it's policy as of the publishing of this article.
---
BONUS VIDEO-