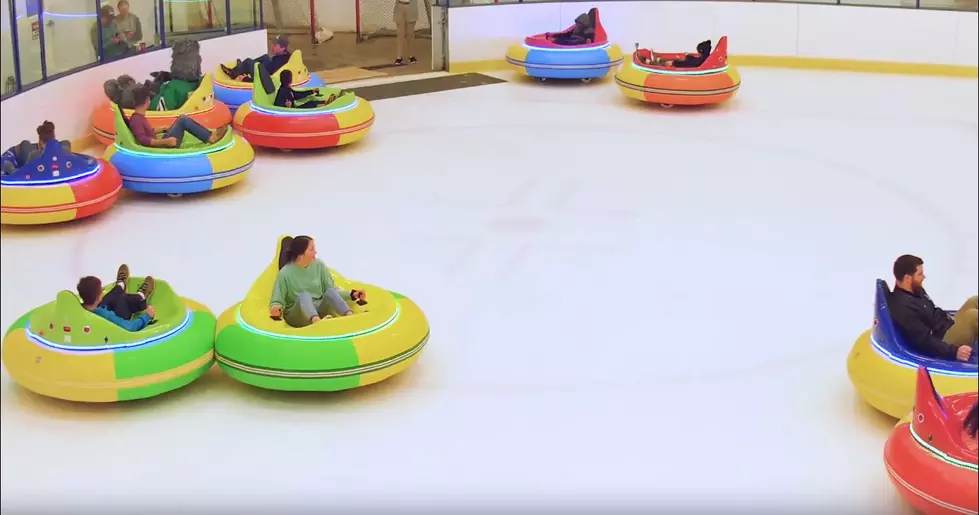 Western New York Introduces Ice Bumper Cars To Stay Cool
Photo Credit - Cornerstone CFCU Arena via YouTube
The new attraction has hit Western New York just in time for summer but could Ice Bumper Cars be coming to Central New York next? The Executive Director Shelley Unocic came up with the idea to add another dimension to the CFCU Arena after seeing a video of them at the Delaware State Fair recently.
Next time you are near Lockport in Western New York check out Cornerstone CFCU Arena and ice bumper cars. Each car is powered by an electric motor that turns the two wheels under each car. Additionally, there is a large PVC air tube that wraps the metal frame and provides some cushion.
Riders can use two joysticks to the left and right of the driver's seat to steer the car forward and backward, and left and right. If you move the sticks in opposite directions you'll spin the car. Let go of the sticks and the car comes to a complete stop.
The ice bumper cars will be open year round. This one of those rides that everyone gets off the ride with a big smile and are ready to ride again.