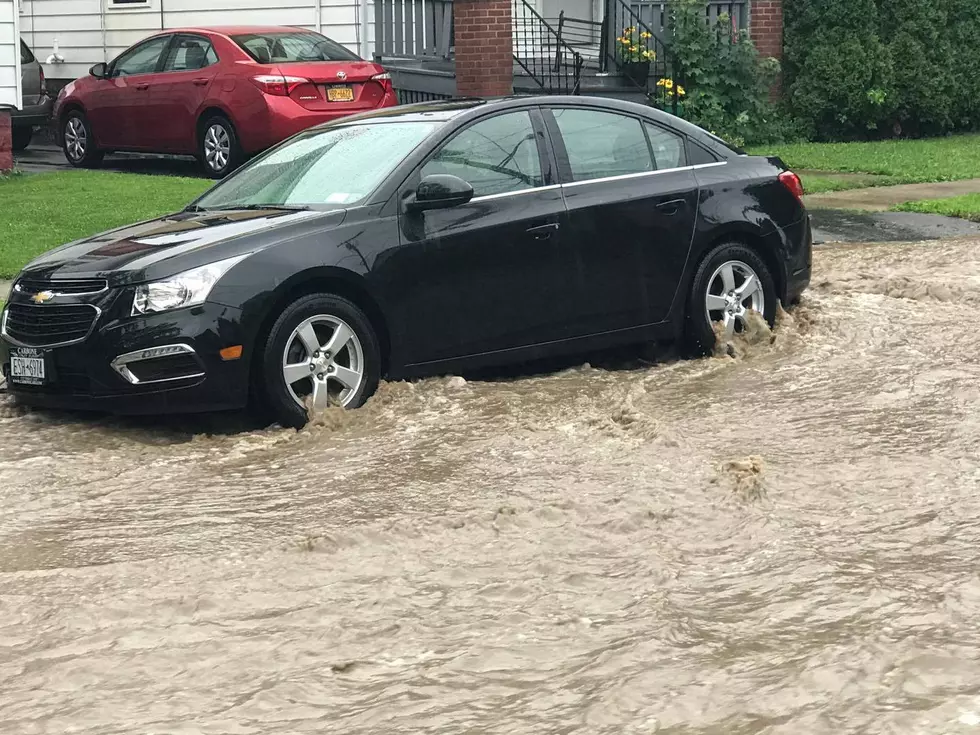 Heavy Rain and Flooding Possible for Halloween Weekend
Credit: Dave Wheeler/TSM
Two storms, one in Minnesota and the other in the Caribbean could combine to make for a very wet weekend across Upstate and Central New York. 
According to Syracuse.com, the storms are making their way toward us, and have the potential to bring a heavy, flooding rain to the Northeast this weekend (10/28) and into the early part of next week.
The first system is a cold front that is moving across the Great Lakes and into Upstate New York. This system is the main weather maker. The second is a tropical storm located in Central America. As of early Thursday afternoon (10/26), the National Hurricane Center was calling it "Invest93I". Forecasters think this may develop into a tropical disturbance. It's predicted to move north and dump copious amounts of rain over the eastern United States. Moisture from that system will merge with the cold front.
A Hazardous Weather Outlook issued by the Binghamton National Weather Service office is forecasting heavy rainfall from Saturday night through Sunday night. They anticipate the soaking rain will drop 2 to as much as 4 inches over much of the region. They also think as the colder air entrenches itself into the system Sunday night, rain could mix with or change to wet snow across the higher elevations.
Of course, forecasters say with these systems being a few days out, the path and forecast is very likely to change. Just keep an ear and eye to your local media for further updates to what could very well be a very rainy, damp next several days.
BONUS VIDEO