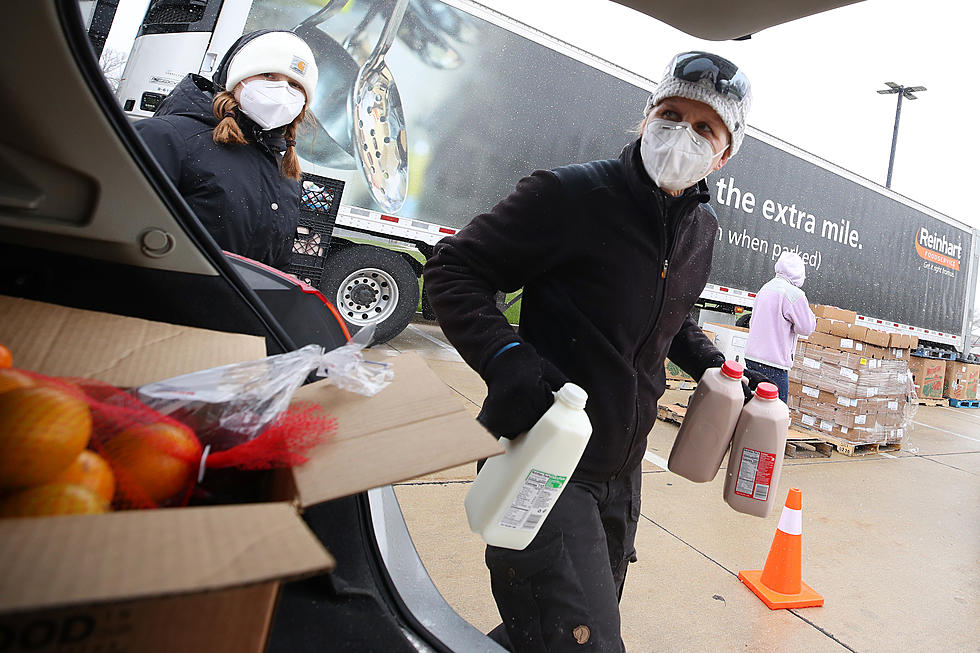 Free Milk Distribution Coming to Fulton on Wednesday
Getty Images / Gregory Shamus / Staff
Another free milk pickup event is coming to Onondaga County to help residents through the financial hardships of the coronavirus pandemic.
Fulton Mayor Deana Michaels announced that the city will partner with the Salvation Army for a community milk distribution Wednesday, April 29 from 3 to 5:30 p.m. on S 1st Street near Fulton's City Hall. Enter the parking lot near the Topath Towers and follow signs to the pickup. The event will go on rain or shine, and while organizers prefer that people show up in vehicles to maintain as much social distancing as possible, Michaels posted that "everyone is welcomed regardless of transportation."
Free dairy pickups have been popping up all over central New York, from Syracuse to Watertown to Morrisville, in an effort to help the growing number of residents relying on food banks across the region. Last week, the pickup at SUNY Morrisville was extended to every Friday until further notice. The pickups have also been helping struggling dairy farmers who have been dumping thousands of gallons of milk every day.
Enter your number to get our free mobile app
Governor Cuomo also announced the new "Nourish New York" program that will connect farms in Upstate New York with food banks so milk can be processed into a variety of dairy products and distributed to those in need.
KEEP READING: 50 community resources supporting Americans financially impacted by COVID-19