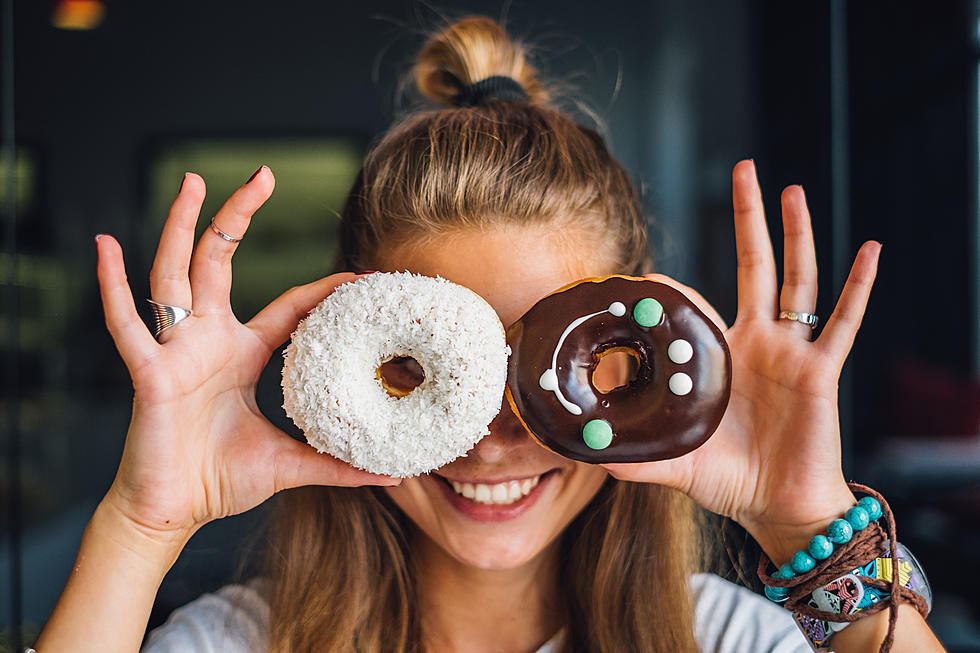 Free Donuts In CNY For National Donut Day – Friday June 7th
macarosha/ThinkStock
Snag your share of FREE donuts for National Donut Day in CNY. What a way to start a Friday!
The Salvation Army started National Donut Day in 1938 to honor the women who served the doughnuts to soldiers in World War I. It began as a fund-raiser for Chicago's Salvation Army where the goal for the 1938 fund-raiser was to help the needy during the Great Depression.
In 1917, the original "Salvation Army Doughnut" was first served by the ladies of the Salvation Army. It was during WWI that the Salvation Army Lassies went to the front lines of Europe. Home cooked foods, provided by these brave volunteers, were a morale boost to the troops. The doughnuts were often cooked in oil inside the metal helmets of American soldiers. American infantrymen were then commonly called "doughboys." A more standard spelling is donut.
Donuts are one of the most versatile snacks on the planet. It's a dessert, it's breakfast, it's a late night snack, and it comes in an infinite variety of flavors and varieties.
So what are American's favorite donuts?
Glazed – 36%
Boston cream – 23%
Jelly-filled – 15%
Sprinkles – 10%
Powdered – 9%
Twist – 8%
Dunkin' Donuts is offering a FREE classic donut with the purchase of a beverage at any of their Dunkin' locations.
Some classic donut favorites at Dunkin' are:
- Glazed
- Strawberry Frosted with Rainbow Sprinkles
- Chocolate Frosted with Rainbow Sprinkles
- Vanilla Frosted with Rainbow Sprinkles
- Glazed Chocolate Cake
- Boston Kreme
- Jelly
- Old Fashioned
Krispy Kreme is offering a free donut to anyone who shows up on National Donut Day - no purchase necessary.
Walmart is offering one free donut per person in the store's bakery
Receive a free donut at Holland Farms with a $1.00 donation to Salvation Army
Get a free glazed donut at Daylight Donuts with the purchase of a medium coffee on Friday only.
Price Chopper is offering donuts for .39 each in honor of National Donut Day.
A note from us:
Just forget the saying "a moment on your lips ~ forever on your hips!" We want you to enjoy indulging in donuts all day long!