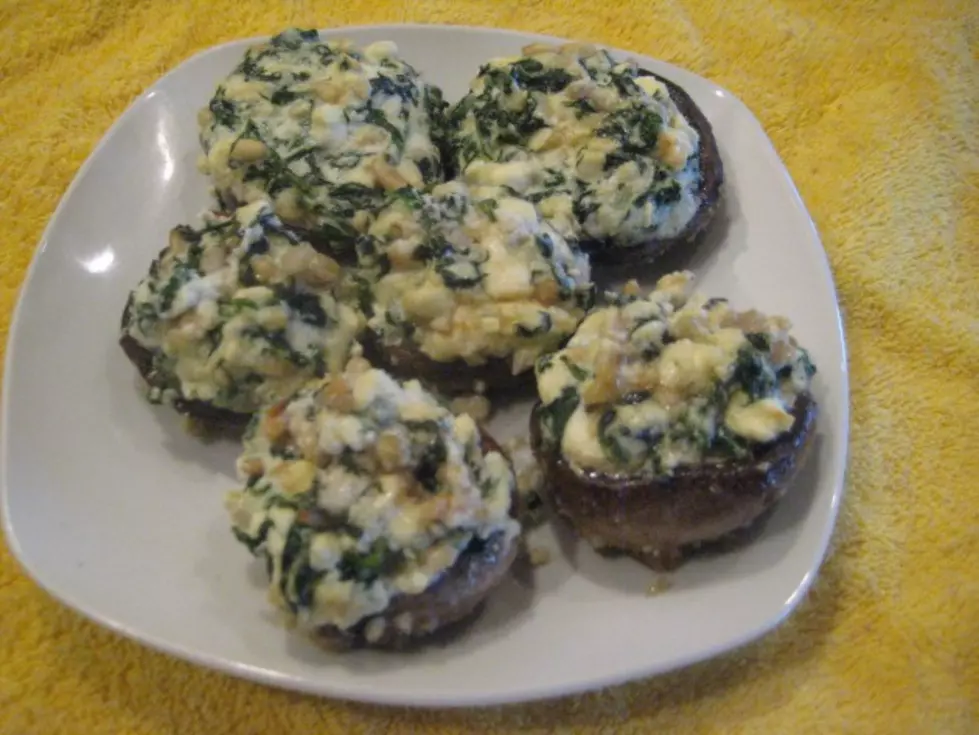 Foodie Friday Mediterranean-Style Stuffed Mushrooms
Kathy Whyte/ WNBF News
Foodie Friday is all about getting ready for the holidays right now. 
These mushrooms would be a good appetizer course for the main holiday meal or for a party.
Mediterranean-Style Stuffed Mushrooms (Prep. time: 30 minutes. Serves 6, but, obviously, easy to increase)
6 large mushroom caps, stems removed
1 large clove garlic, diced
3 Tb. pine nuts, toasted in a dry sauté pan
2 C. spinach, stems removed, chiffonade and wilted
¼ C. each crumbled feta and ricotta cheese
Toast the pine nuts in a dry pan until just starting to brown.  Remove from the pan and lightly dice. Heat olive oil over medium high heat and preheat oven to 350.   Sauté the mushrooms until they start to become tender and release juices. Set the mushrooms aside and use the oil and mushroom juices to wilt the spinach and cook the diced garlic until tender.  Mix the spinach, garlic, cheese and pine nuts together, seasoning with a small pinch of salt (remember the feta is already pretty salty).
Arrange the mushrooms on a parchment-lined baking sheet. Feel free to pour any addition moisture that comes out of the mushrooms into the cheese mix.  Spoon the cheese into the mushroom caps and bake at 350 for 20 minutes.