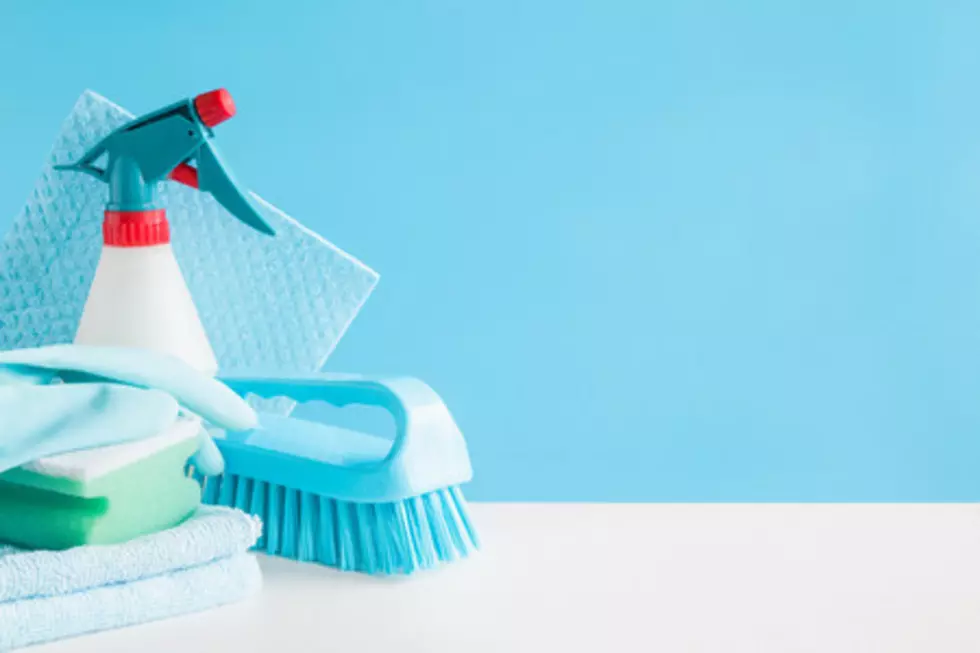 EPA Approves Pine-Sol As Cleaning Product That Can Kill Coronavirus
ThinkStock
In my house, we're Lysol users, but when the pandemic struck and there was absolutely zero Lysol to be found anywhere, we reverted to using a cleaning agent that our parents and grandparents used when we were growing up: Pine-Sol.
Enter your number to get our free mobile app
While Lysol wasn't anywhere to be found, Pine-Sol was everywhere and it's been getting the job done for my family wonderfully for the last few months. As it turns out, using the cleaning product may have had a hand in keeping my family healthy.
According to PR Newswire, Pine-Sol has received  approval from the United States Environmental Protection Agency for "for kill claims against SARS-Cov-2, the virus that causes COVID-19, on hard, non-porous surfaces."
What this means is that the EPA is in agreement with the claims of the Clorox Company, the parent company of Pine-Sol, that its cleaning agent is capable of killing a variety of viruses, including the one that causes COVID-19 when used on hard surfaces.
The Clorox Company states that in order for the Original Multi-Surface Pine-Sol cleaner to be effective against COVID-19, it should be applied to a surface and left to sit for ten minutes before washing it off. Chris Hyder, Vice President and General Manager of the Cleaning division, at The Clorox Company told PR Newswire,
Pine-Sol® Original Multi-Surface Cleaner now offers the clean families have trusted through generations with the protection they need right now against the spread of SARS-Cov-2, the virus that causes COVID-19,"

 
KEEP READING: Get answers to 51 of the most frequently asked weather questions...