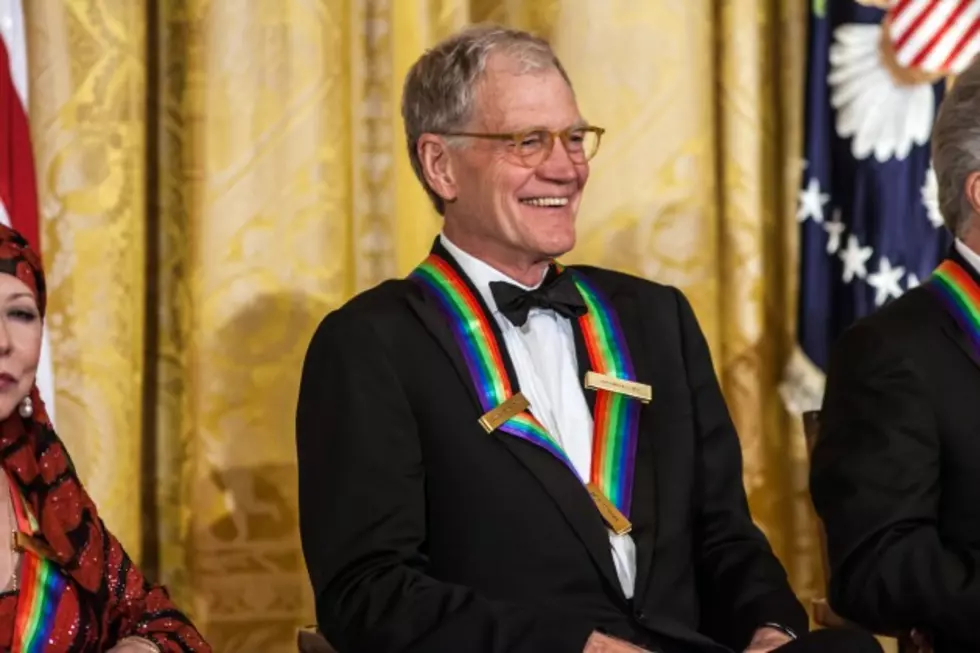 David Letterman Just Announced His Retirement For 2015
Brendan Hoffman/Getty Images
David Letterman has announced his retirement from TV in the year 2015.
TMZ reports Letterman made the announcement during the taping of his show Thursday (4/3) in New York. He explained to his audience his last show will take place in 2015.
Letterman began his Hollywood career as a stand-up comedian in the late 1970s, appearing several times on "The Tonight Show Starring Johnny Carson." He got his morning show in 1980 and began his late night career in 1982 on NBC with "Late Night with David Letterman." 10 years later in 1992, Letterman moved to CBS to host "The Late Show with David Letterman""
No word on when the final show will take place.
NBC New York reports the convo with CBS network heads went well:
"The man who owns this network, Leslie Moonves, he and I have had a relationship for years and years and years, and we have had this conversation in the past, and we agreed that we would work together on this circumstance and the timing of this circumstance. And I phoned him just before the program, and I said 'Leslie, it's been great, you've been great, and the network has been great, but I'm retiring,'" Letterman said in a statement.