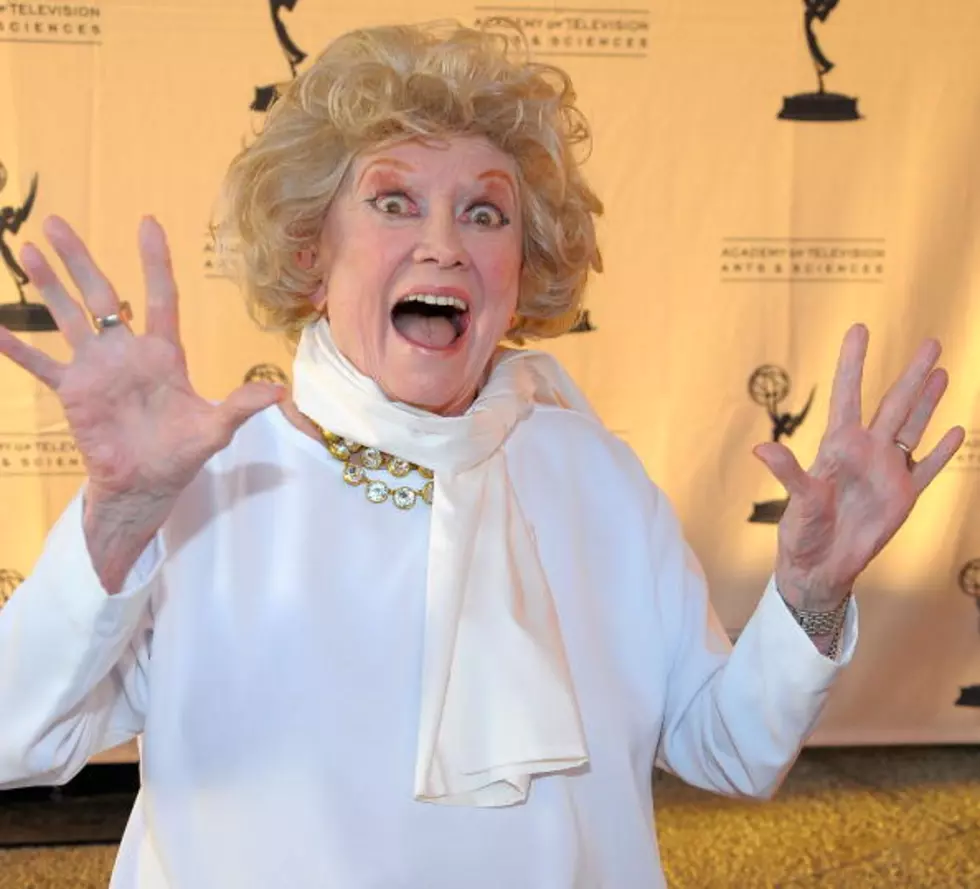 Davey's Dirty Laundry- Phyllis Diller Dead at 95
Charley Gallay/Getty Images
Another great comedian has made her way to the great beyond. Phyllis Diller has passed away at the age of 95.
Phyllis Diller Dead at 95
Phyllis Diller, the shock-haired comic with the distinctive cackling laugh, passed away at the age of 95. Diller did stand-up until her retirement in 2002, but it was as a guest on television talk and variety shows that cemented her reputation as a quick-witted comic. Diller was married twice and had five children with her first husband.
Rosie O'Donnell Is Recovering From A Heart Attack
Rosie O'Donnell is recovering at home after suffering a heart attack last week. The 50-year-old says if it weren't for a quick Internet research and an aspirin commercial, she might not be with us anymore. She took an aspirin, which is recommended for people who think they're suffering a heart attack. "Thank God," she writes. "Saved by a TV commercial, literally."
NBC Lands New Michael J. Fox Series
Michael J. Fox fans can rest easy knowing that the former 'Family Ties' star will officially return to TV, as NBC outbid the other major networks to land the actor's upcoming family comedy project. Reports say he will star in a comedy that's in development at Sony Pictures Television for 2013.
Paul Simon to Release 'Live in New York City' Concert Film
On September 18th, Paul Simon will release 'Live in New York City,' a document of his June 2011 performance at historic Webster Hall in Greenwich Village. The set, which aired on PBS last December, will be available on DVD, Blu-ray and a 2 CD/1-DVD package.