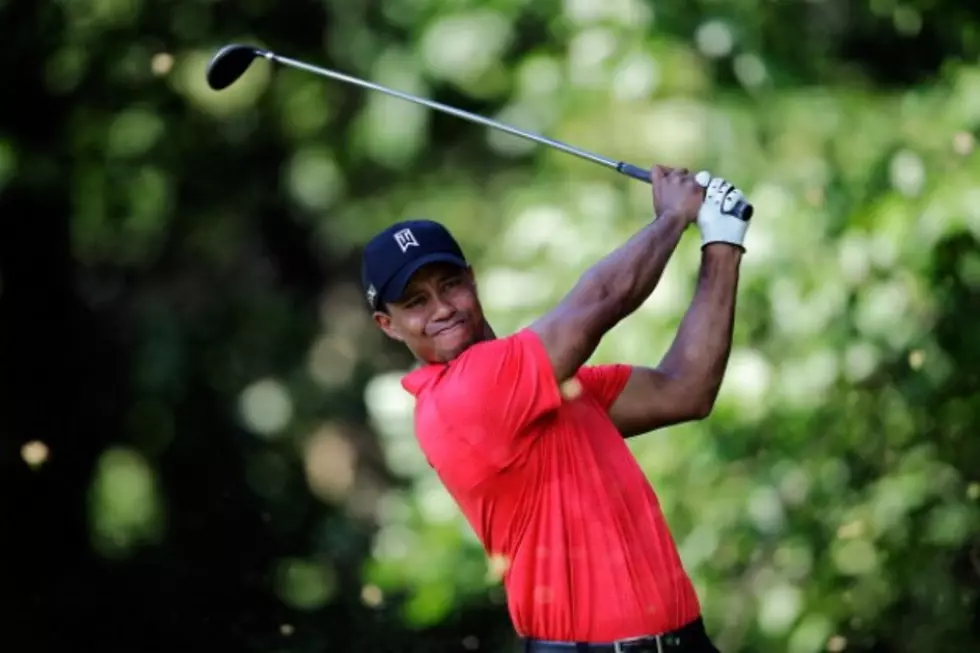 Could Tiger Woods Actually Win The 2022 Masters?
Getty Images
It is absolutely incredible that Tiger Woods is playing in the 2022 Masters.  This is almost 14 months after he was in a horrific car crash where he suffered severed leg injuries.  It is a miracle that he alive and able to walk without assistance, let alone walk and golf 72 holes at Augusta National.  Tiger has won five green jackets and he indicated during his press conference that he is good and ready to play.  He is currently even par in his first round and appears to be striking the ball well and is walking nicely.  The conditions are not playing easy at Augusta today either.
My producer and co host extraordinaire Michael Johnson Jr.  seems to think Tiger has a chance to win the entire tournament.  I think he has a very slim chance being that he is not 100%.  I do think he can make the cut however.  I just think there are too many young guys in the field that will play better than Tiger and that can hit it further than him too.  I hope I am proven wrong.  Below is the full conversation between MJ and I reacting to Tiger Woods' decision to play in the 2022 Masters from Tuesday.
The gallery and crowds from Tiger's practice rounds from earlier this week were unreal.  So many people were locked in to just his practice round.  I can only imagine what it will look like moving forward this weekend.  I really hope Tiger can make a run at his sixth green jacket but it will be hardest challenge yet.  Tiger has been the face of golf for the last three decades or so and continues to attract more people to the sport which is awesome.
The Place to Stay! The Ten Best Hotels in Albany Ranked by Guests
Visiting the Capital Region, and need a place to stay? There are a number of hotels in downtown Albany, and by the airport. Here are ten of the highest-rated stays.
Where Is The Best Barber Shop In Albany?
Believe it or not, a fresh cut in the Capital Region is just a few miles away! Here are ten barber shops near Albany that customers are calling, a cut above.