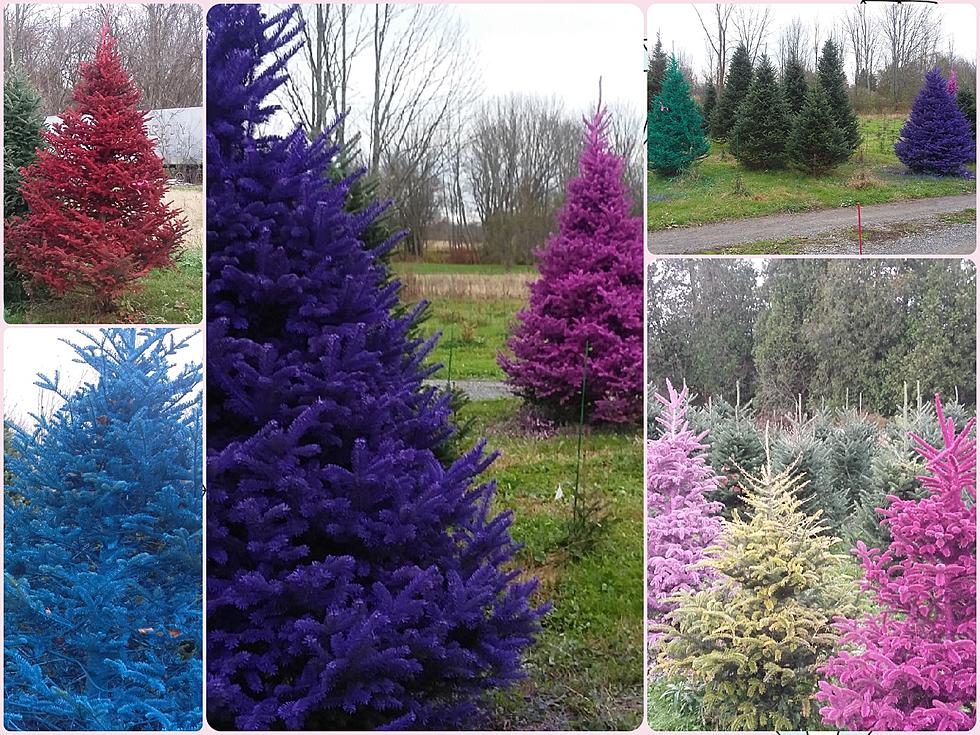 Get Real Colored Trees For Christmas in Central New York
TSM
Real colored Christmas trees have been the hot trend the last few years. They are back this holiday season in central New York.
Henderberg's Christmas Tree Farm in Rome is bringing back the colored trees with 7 colors to choose from, all treated with a non-toxic colorant that won't come off. "If you just put paint on it, it's terrible for the tree, the environment, the home and pets," says Joshua Brodnicki.
Enter your number to get our mobile branded app
Choose from Red, Turquoise, Pink, Magenta, White, Light Blue, and Purple at the farm on Henderberg Rd South in Rome. There's a limited supply. You may want to call a day or two in advance before heading out to make sure there are colored trees left.
If you want to enjoy your colored tree longer Joshua suggests using warm water the first time you get it home. "Using warm tap water will loosen up all the sap at the bottom and then all the water will soak up through."
It worked for us. Our tree lasted from Black Friday to after the New Year!
This year, Romagnoli's on Oneida Valley Road in Canastota got ready for the Christmas season early. All colored trees had to be PRE-ORDERED by Labor Day weekend. So if you didn't get yours ahead of time, you're out of luck.