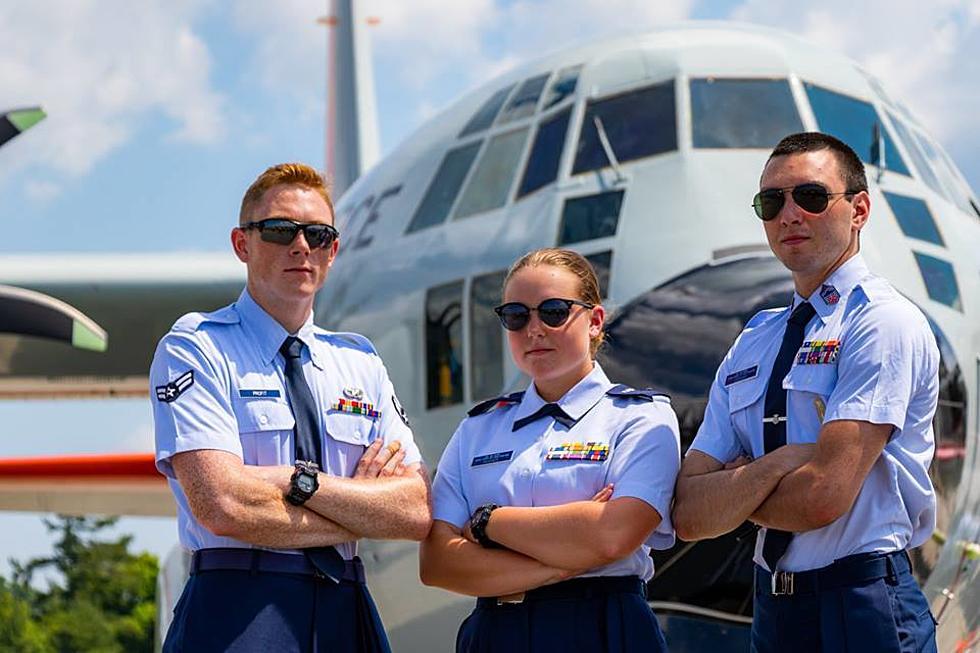 Some Teens Get To Do THIS In New York State Every Year
Photo: Cyrus J. Gardner for New York Wing, Civil Air Patrol
Every year, teenage cadets from all over New York State get together for a week to practice leadership skills, military decorum, fly in all manner of aircraft and make new friends. Think of it as a cross between basic training, summer camp, flight school and a military aircraft demo. Stratton Air National Guard in Scotia hosts New York's Civil Air Patrol encampment every year and last weekend the air base saw over 150 cadets from all over the state. Click above to take a peek at what it was like for them. ^^^
A few highlights from this year include cadets getting a chance to ride in a C17 Globemaster heavy lifter, a ski-equipped C130 Hercules, an Army Blackhawk helicopter and they also got to watch a couple of F16 fighter jets and an F15 practice touch-and-gos at Schenectady County Airport.
Another neat accomplishment was that six out of hundreds of applying cadets were selected to take part in actual flight training during encampment in Civil Air Patrol Cessnas and all six went from zero time behind the controls to soloing their aircraft before the week was out!
One last highlight was that the encampment commander who is also a retiring C130 Hercules pilot at Stratton took his final flight in the Air Force during the week and even invited a few cadets along for the ride, which again you can see clips of in the video above. Incidentally, his son was also one of those lucky cadets who earned their solo wings that week too!
For more information, videos and photos of this year's encampment and you can get involved in Civil Air Patrol, please visit us on social media and at the New York Wing website.