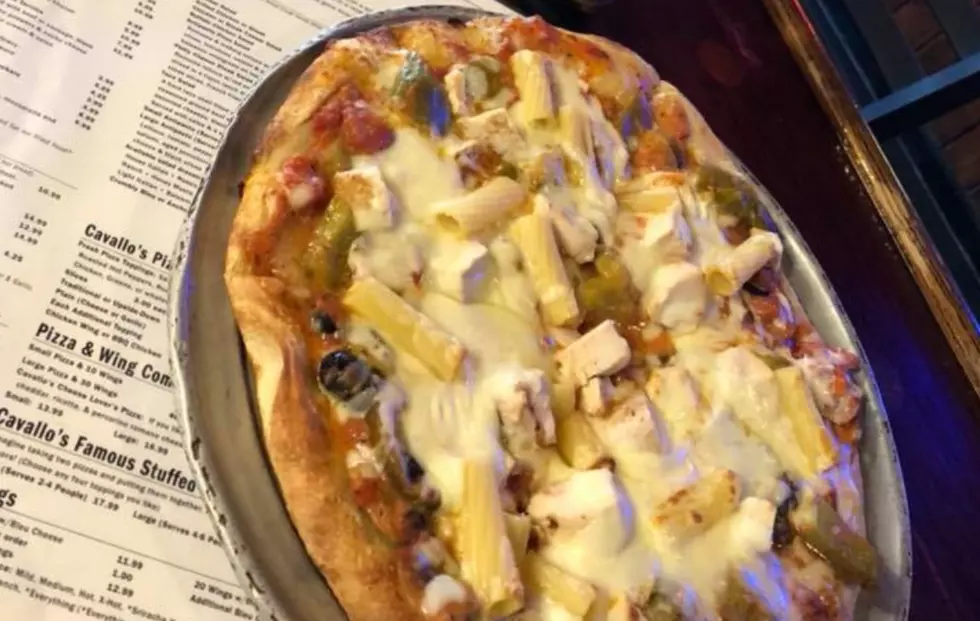 Cavallo's Now Serving Chicken Riggie Pizza
Photo via Cavallos/Facebook
Tom Cavallo's in New Hartford is proud to announce a new pizza to their lineup of amazing food. You can now order Chicken Riggie Pizza.
According to Cavallo's, this Chicken Riggie Pizza hits all of your favorite Utica flavors on one plate. The pizza is made with pink sauce, grilled chicken, mushrooms, sweet peppers, chopped onions, few cherry peppers, sliced black olives, mozzarella cheese and of course rigatoni pasta.
You can now order a small for $16.99!
BONUS VIDEO