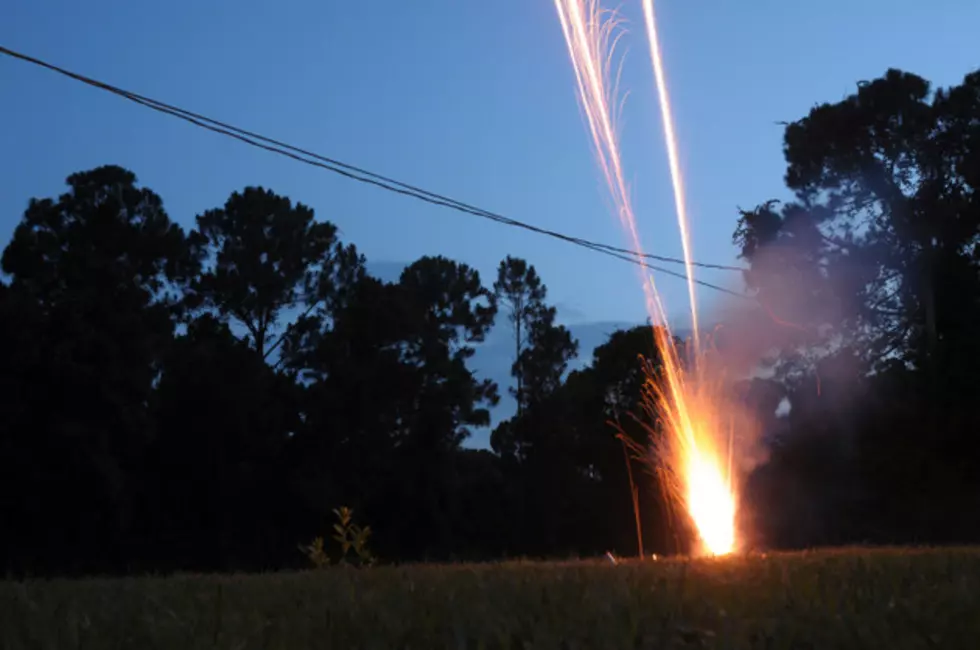 Best Ways To Make Your July 4th Weekend Safer
BRPH/ThinkStock
One of the best weekends of the summer is 4th of July weekend. While celebrating our nation's birthday Americans partake in fun activities including barbecues, camping, swimming, and of course fireworks. Whether you're grilling, enjoying a backyard or camp fire, or setting off fireworks safety is always the main concern. We have all the tips you need to know on keeping your holiday a fun and safe one.
One of the prime experts when it comes to safety is The American Red Cross. Not only do they come to the relief of those in need after emergencies, they also strive to make sure everyone maintains a healthy way of life. They have released a list of things to be aware of this holiday weekend.
FIREWORKS SAFETY – Any New York Giants fan knows that firework accidents can happen to anyone. Remember Jason Pierre Paul, the star NFL player who had one blow up in his hand last year? Make sure to avoid making his mistake by following these simple steps:
· Store fireworks in a cool, dry place.
· Never give fireworks to small children.
· Always follow the instructions on the packaging.
· Keep water close by as a precaution.
· Make sure the person lighting fireworks always wears eye protection.
· Never attempt to relight a "dud."
· Light only one firework at a time.
· Never point a firework toward people, animals, vehicles, structures or flammable materials.
GRILLING SAFETY – The only things you want to cook on a grill is food. Grills of course can not only cause burns on human skin, but also can cause fires in yards, parks, or homes. Follow these precautions to avoid a possible costly trip to the Emergency Room:
· Never leave a grill when in use.
· Make sure to always do your grilling in an open outdoor area.
· Make sure everyone keeps a safe distance from the grill.
· Use long-handled tools especially made for cooking on the grill to keep the chef safe.
SWIMMING SAFETY – Whether you are in a pool or at the lake remember these steps:
· Only swim where a lifeguard is present in a designated swimming area.
· Keep alert and check weather conditions before entering the water.
· Don't drink and swim.
· Have young children and inexperienced swimmers wear a life jacket.
· Don't dive headfirst into shallow water.
· Keep a close eye on children while they're in the water.
CAMPFIRE OR OPEN FIRE SAFETY - (The following fire safety tips are suggestions from the DEC).
· Don't ever burn trash or anything plastic.
· Burn only local, dry, and untreated wood.
· Don't build fires to an uncontrollable size.
· Make sure nothing flammable is near the fire.
· Make sure your county has not issued a burn ban.
Of course your Independence Day holiday should be filled with fun, but nothing can ruin the fun quicker than a trip to the hospital or property damage. Be sure to always celebrate smart. One of the most important reminders is to never drink and drive. Happy 4th of July!
---
BONUS VIDEO: Polly Tries Redneck Water Skiing