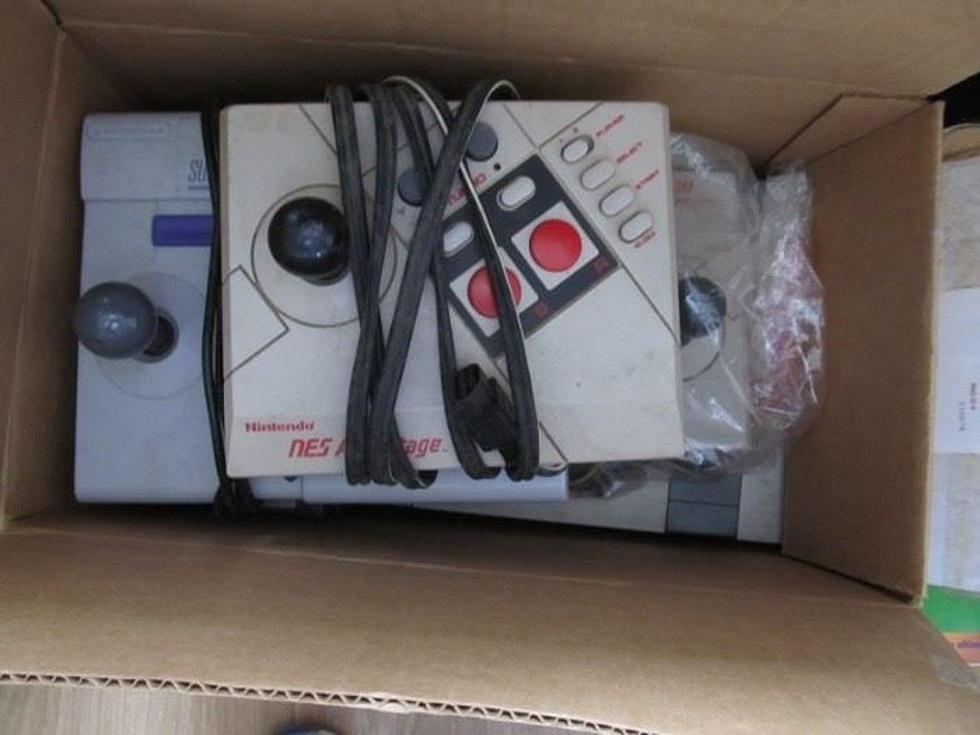 Albany Estate Sale A Reto Gamer's Dream
Decor By Folk And Chic/Estatesales.net
Oh I love the smell of a retro console.
The mix of Cheeto thumb and just a little bit of grandma's cigarettes forever stained into the continually yellowing plastic is where it's at. Ok, maybe that wasn't the nicest picture to paint.
I have mentioned that I am a retro gamer with a growing collection that I am always happy to add to if you know anyone looking to let something go. Thus, I am always on the hunt.
And this Estate Sale in Albany that starts on Thursday has me drooling just a bit.
Get the power...Nintendo Power. Get the Clues That You Can Use. As a kid, the new issue of Nintendo Power was always hot off the press. My buddy had a subscription, and we would pour through it looking for the latest news about upcoming releases or tidbits on the games we had.
I was an NES MAX user. For reasons I am unsure of, the NES Advantage (pictured above) was a bit too hard for me to use effectively. After a short lifetime of using joysticks, the Nintendo's D pad untrained the joystick out of me very quickly. I have always wanted to grab one and try again.
As a Nintendo Entertainment System enthusiast, I just want to look through these boxes. I see boxed games, which are my favorite. And who doesn't love Hydlide? Oh wait, everyone? Yeah that is probably accurate.
Admittedly I missed the boat on the Super Nintendo. When Sega Genesis released their "Super Wrestlemania" game, it has the Ultimate Warrior whereas Super Nintendo had Sid Justice. So, I got the Sega Genesis and never played the next generation of Nintendo console. My loyalty is easily for sale I suppose.
UTICA HISTORY! Vintage Four Acres Concert Posters Found in Ceiling
Holy time capsule! Check out these vintage posters from Utica's historic Four Acres night club!
Flip Through the Vintage 1980s Sears Holiday Wish Book
Check out this Sears catalog that I got my hands on. It is actually the 1980 Sears Holiday Wish Book. It is nearly 500 pages of all of the things that you wanted to circle in the book so Santa knew what you wanted for Christmas. I picked out a bunch of electronics, retro toys, hand-held games, roller skates, big wheels, clothes, even a 1980s version of the electronic spin bike. Enjoy!
Vintage Ornaments and Other Christmas Things