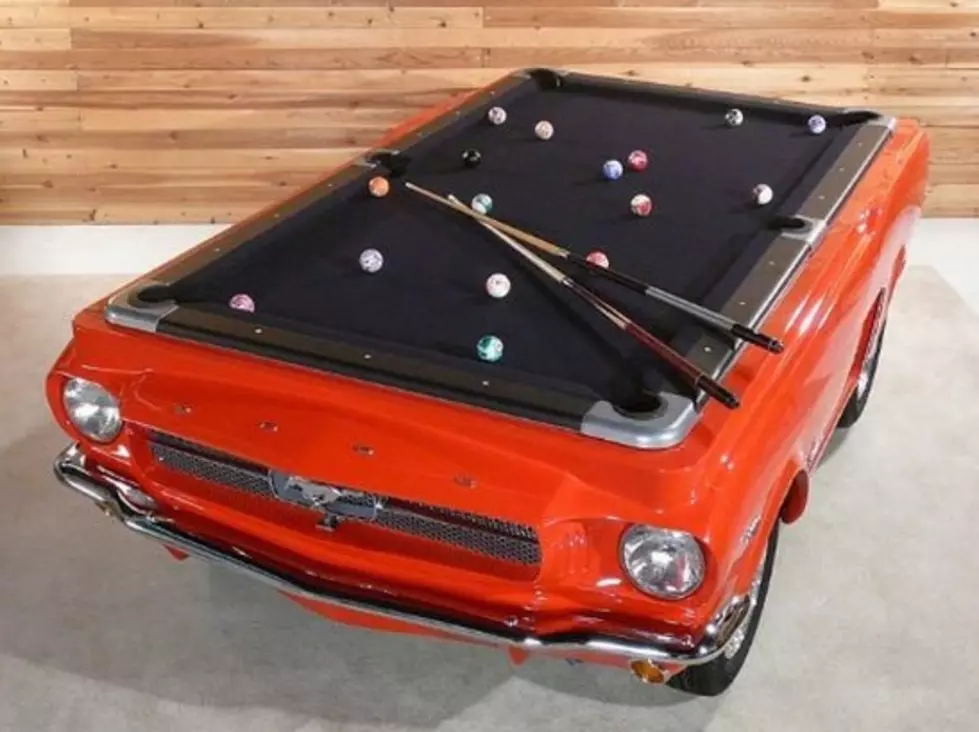 Add A 1965 Mustang Pool Table To Your Mancave
CAR POOL TABLES/Amazon
Looking to add a little class to your mancave? Look no further than potentially driving a Mustang into your basement. You can play pool on this Mustang Pool Table.
This Mustang pool table is made in the USA and comes complete with working lights, real chrome bumpers, chrome hardware, real alloy rims and tires, and a professional slate playing top. You literally can play pool on this car. It weighs about 1,000 pounds, so it's a little light weight compared to a real car.
Though your "car" has been made a little shorter to fit in your home, both the front and rear of the table are the actual size and trimmed with real Ford Mustang parts. Plug it in, turn on the lights, and play away! Every inch of this table is beautiful and finished in an actual auto-body shop to showroom quality. It's even clear-coated with real automotive clear coat and buffed and polished by hand!
How much are you looking to spend? If you said $10,195 then you are correct! You can't expect real car quality at a low rate right?