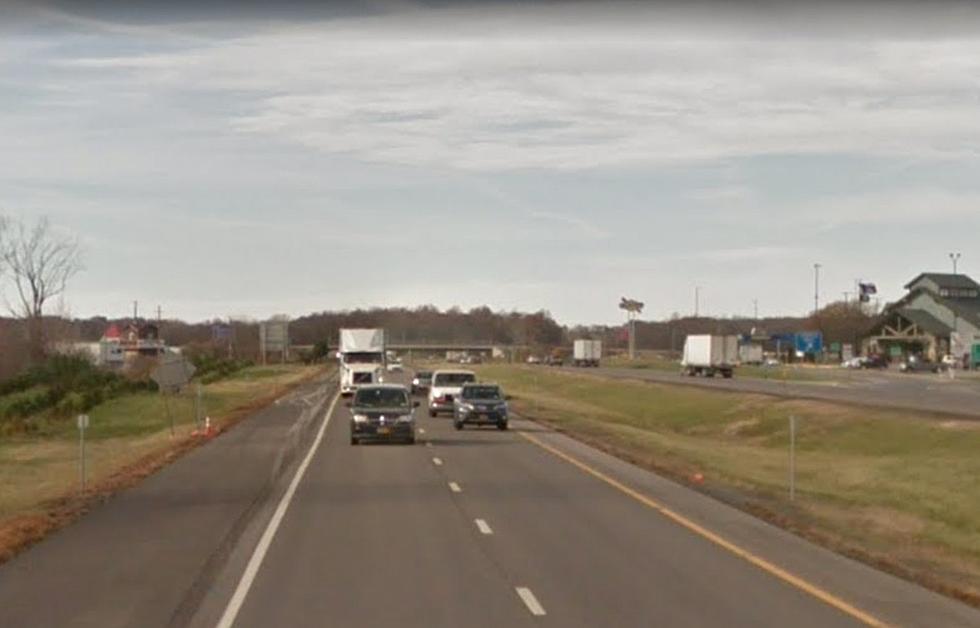 Wrong Way New York Driver Charged With DWI on NYS Thruway
Google
A very drunk New York man is accused of driving the wrong way on the New York State Thruway, nearly hitting many cars.
On Thursday around 2 a.m., New York State Police received multiple reports of a wrong-way driver traveling eastbound in the westbound lane of I-90, in the area of Batavia. Troopers observed the vehicle, which was still driving in the wrong direction, nearly striking other vehicles, police say.
After the vehicle crossed over the grassy median, the driver continued eastbound before stopping abruptly on the shoulder, officials say. While interviewing the driver, 46-year-old Pietro Russo of Honeoye, NY, was allegedly found to be intoxicated.
He was taken into custody, transported and processed at SP Henrietta where his blood alcohol content was determined to be 0.22 percent, nearly three times the legal limit of intoxicating, police say.
Russo was charged with aggravated DWI. He was turned over to a sober third party and released on appearance tickets returnable to the Town of Leroy Court on Oct. 5, 2021.
No injuries were reported.
See the Must-Drive Roads in Every State
26 CNY Businesses Applauded For Exceptional Customer Service
What businesses offer more than great products? Here are 26 places in Central New York where you'll get exceptional customer service too.
15 Items in Short Supply Due to COVID-19
From gas, tires and bicycles to lumber, coffee and air conditioners, here's 15 items that will are in short supply.
38 'Most Wanted' in New York
Authorities across New York State, including the FBI, have identified these people as its "Most Wanted Fugitives." Officials ask for help in finding them but warn they should be considered "armed and dangerous."