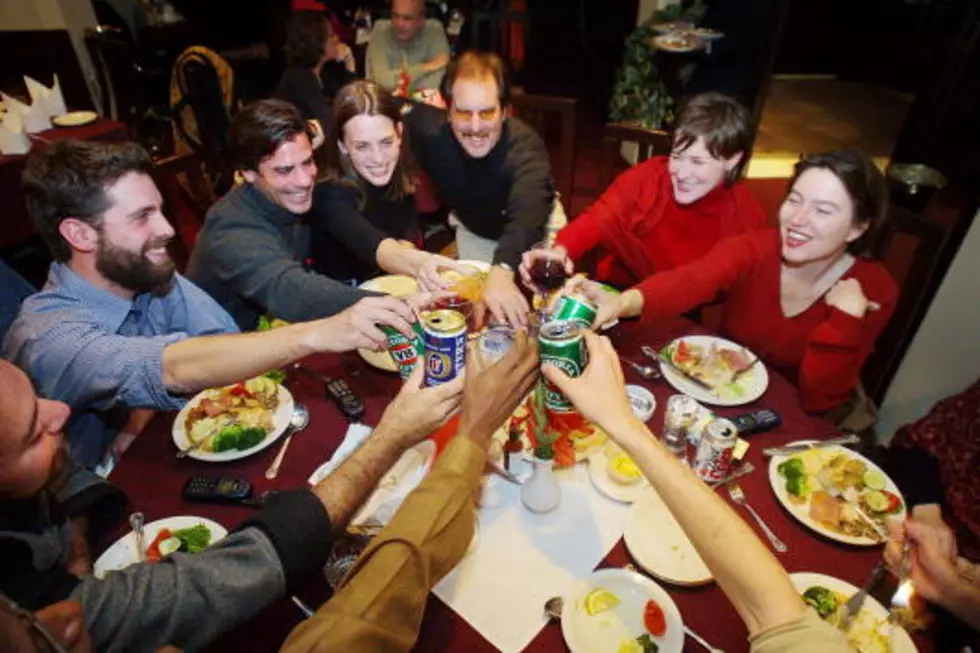 What To Expect At Thanksgiving Dinner
Getty Images
Nearly 7 in 10 Americans will be annoyed by cell phones at Thanksgiving Dinner.
Enter your number to get our mobile branded app
3 out of 10 of us according to research admit to checking or using mobile devices during the Thanksgiving meal.
"So many Americans are glued to their smartphones," said Doug Jeske, president of Meyocks, a West Des Moines agency focused on food, agriculture, health and mentor brands.

 

"And, of course, this phenomenon shows up at the Thanksgiving table. It's ironic that most Americans say they want to be with family at Thanksgiving while disconnecting with them when they are there."
This year's survey also included, these results :
Politics: Despite the 2020 presidential campaign gearing up, the discussion of politics at dinner is expected to be down.
Popular topics: Family joys remain the most popular topic at the Thanksgiving table, as well as Black Friday shopping and the upcoming holidays.
Praying at the table: One in five Americans never say a prayer at the Thanksgiving table.
Top Dishes:  The top dishes served continue to be mashed potatoes, pie and dinner rolls