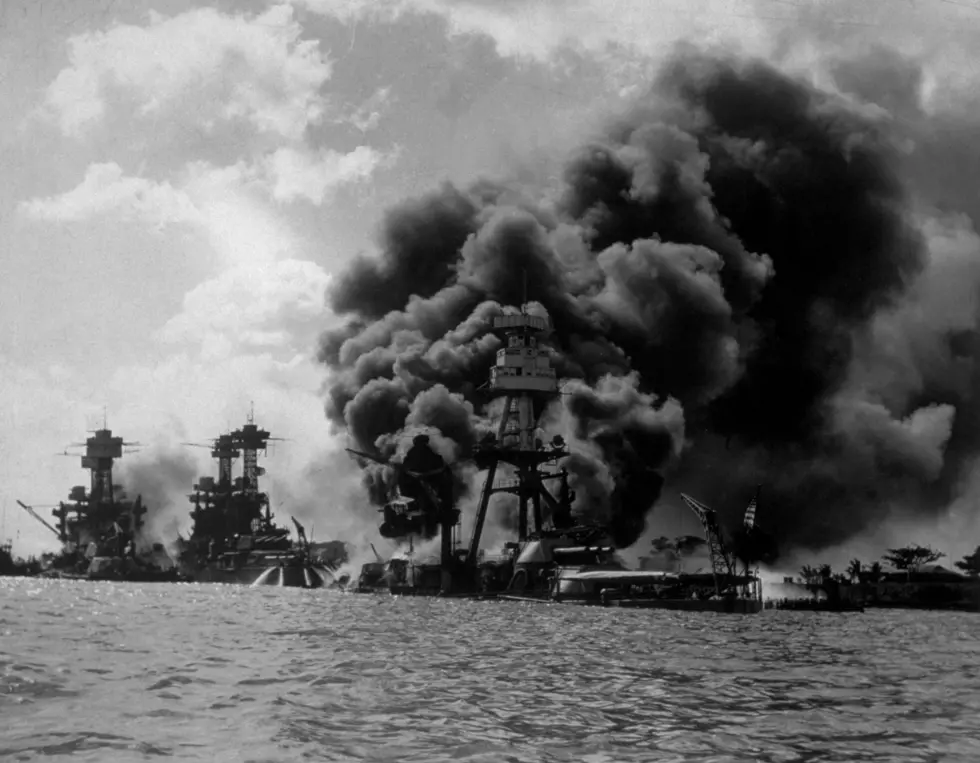 Utica Sailor Now Honored In New Pearl Harbor Display
Getty Images
December 7th, 1941. This date is known as "a day that will live in infamy," but December 7th, 2018 is now a positive one for Central New Yorkers.
On Pearl Harbor Remembrance Day, the Oneida County History Center hosted a special observance. They opened up a new display of items recognizing the career of U.S. Navy sailor Gerald James "Bob" Magee of Utica.
Magee was killed aboard the USS Arizona in the 1941 attack on Pearl Harbor. One of Magee's descendants, Dave DeSantis, donated photographs, certificates and service medals. to a new display at the history center at 1608 Genesee Street in Utica.
This display will live on, as we remember the lives of so many lost that day.