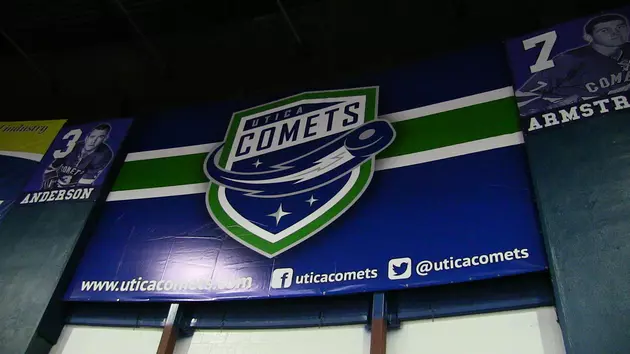 Utica Comets Still Struggling
Phil Nye/TSM
The Utica Comets are still struggling as they suffered another loss to The Springfield Thunderbirds. Greco gave the Thunderbirds a 1-0 lead halfway through the first period, nailing a point past Bachman for the shorthanded goal.
That lead got extended by Grenier to 2-0 in the second period with a powerplay goal six and a half minutes into the second period. Hawryluk made it 3-0 with 3:54 to go in the second period. Kurker added a goal 30 seconds later to make the score 4-0 Springfield.
The Thunderbirds defense held the Comets scoreless in the final period to secure the victory.
The Comets return to the ice and look to turn the slide around hosting the Laval Rocket on Friday, March 16th, the Puck Drops at the Adirondack Bank Center at 7 pm