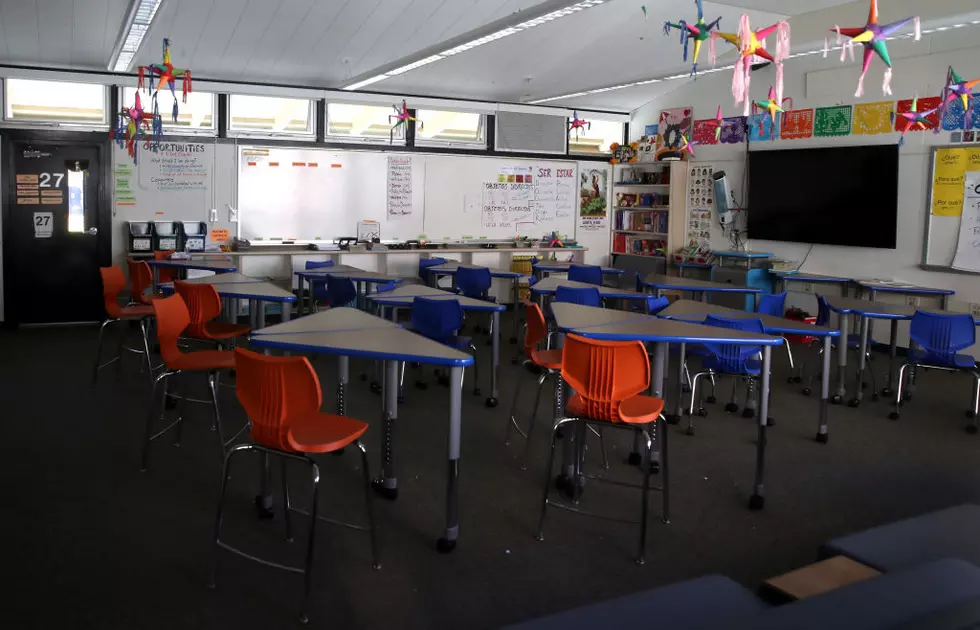 Two Virtual Students at Central Valley School Test Positive For COVID-19
Credit: Justin Sullivan/Getty Images
Two virtual students at Central Valley have tested positive for COVID-19. One from Jarvis Middle School student and another from CVA.
District officials say both students are virtual, but have had direct contact with others through outside activities. The Jarvis student played an AYSO soccer game on Sunday, October 25 and the CVA student attended a social event over the weekend.
Coaches and families have been contacted by the Herkimer County Public Health Department to determine the need for quarantine and testing. Due to the circumstances surrounding the cases, the health department has advised school will be able to remain open.
Anyone who tests positive and everyone in that person's household must self quarantine. Anyone who had direct contact, within 6 feet of an infected person for a total of 15 minutes or more, must also quarantine.
Central Valley School officials do not decide who is tested or quarantined. "We simply notify the Herkimer County Public Health Department when we learn of a suspected or confirmed case of COVID-19," the district shared in a press release. "We also provide the health department with information to assist with contact tracing and follow health department instructions to protect students and staff. We share that information as it becomes available. Please understand that we adhere to all laws protecting personal information."
If students need to self quarantine, they can still attend classes. "We designed our current learning model so we could pivot in a case such as this."
Lessons are already being taught through a mix of in-person and virtual learners. "Our students have practiced the skills they need to learn at home. Our teachers and quarantined students should have little problem continuing teaching and learning."
As for the other students, Central Valley is following all guidance to keep the school a safe environment. "We wear masks, social distance, and sanitize regularly. We keep students in smaller groups and do our best to avoid mixing those groups. Although no system is perfect, we are diligent in our efforts to protect students and staff."
Anyone with questions or concerns is encouraged to contact the school principal or Superintendent Jeremy Rich.
---
In Pictures: What Education Looks Like Around the World During a Pandemic