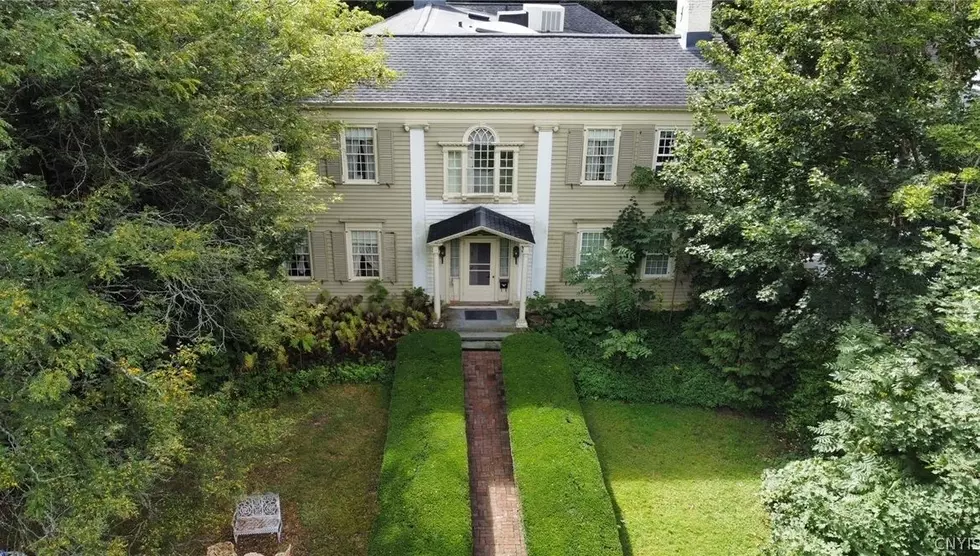 Own A Literal Piece Of American History With This Upstate New York Mansion
Circa Old Homes
Six Bedrooms, five bathrooms plus two half baths and five fireplaces. Now that's the type of home I'd love to live in. Well, there is one with all that and much more for sale just up the road from the Binghamton area, in the City of Cortland.
I found this home on the Circa Od Houses website via Hage Real Estate which features beautiful old homes for sale. It's the Wickwire Mansion, and this particular home has quite an amazing story, built and designed by Jere Wickwire who was an artist. (The listing spells his first name as Jerry.)
According to the website Ask Art, Jere Wickwire was the son of and cofounder of the Wickwire Brothers Wire and Steel Company, Theodore Wickwire. Jere painted still lives, and landscapes. He passed away in 1974.
Circa Old Houses lists this mansion as being built in 1916. It also features a gazebo and stone walls. I used to prefer newer homes, but have come to really appreciate the beauty and workmanship of an older home, and this particular home fits that bill.
This large home features fountains, gardens, and a terrace among other features. I love the fact that the hardwood floors are not carpeted over, and the winding staircase makes the mansion just that more attractive.
Take a look at the beautiful Wickwire Mansion in Cortland. It would make a great home or one of many other uses that this home can offer. For more information, visit the Hage Real Estate website.
[via Circa Old Houses, Ask Art]
Look Inside the Last of the Wickwire Mansions Available to the Public
This stunning Wickwire Mansion in Cortland is a true work of art and was built by Jerry Wickwire himself.
Soak in All of the Lovely Details Tucked Inside This Stunning Norwich Victorian Home
It's all in the details and in
this stunning
Victorian home, details abound. With a little love, this historic gem in Norwich could sparkle even brighter! Presented by James Michalowski and brokered by Howard Hanna Sidney, the asking price for
this 137-year-old Victorian
gem in Norwich, New York is $139,000.
Take a Look Around The Danielle House
Located at 160 Riverside Drive in Binghamton, The Danielle House is a charitable, non-profit organization as well as a member of the Healthcare Hospitality Network. This home is a place where the families of people undergoing serious medical treatments are able to find peace, rest, comfort, and above all else, love.

."}" data-sheets-userformat="{"2":513,"3":{"1":0},"12":0}">
Live Like Royalty in This Upstate New York Castle