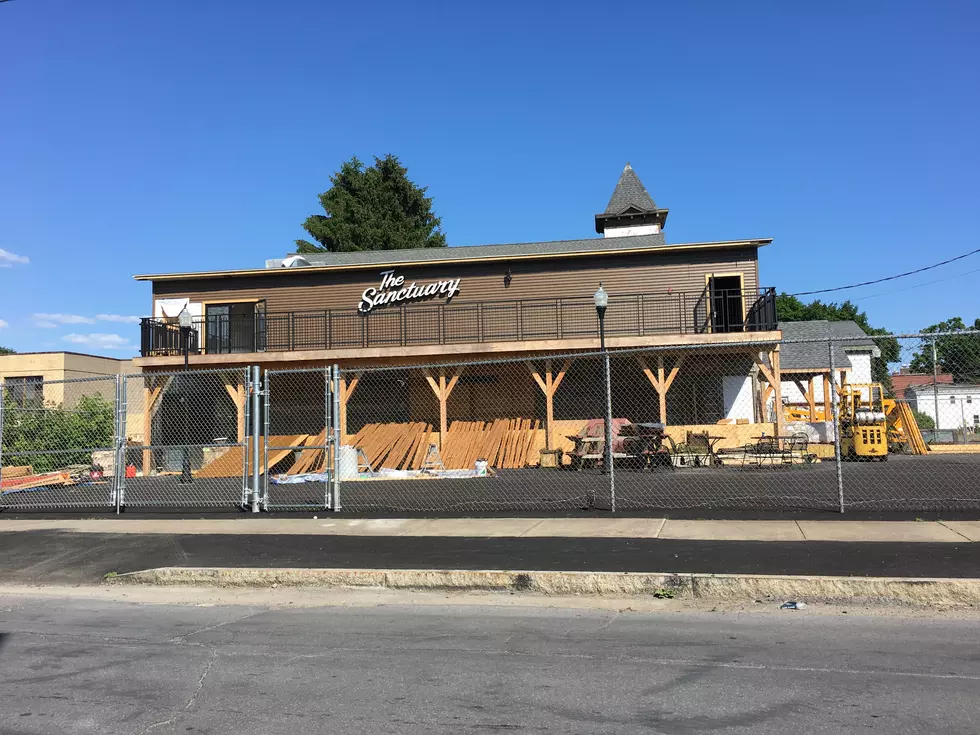 The Sanctuary – Coming Soon to Utica's Varick Neighborhood
CJ/TSM Utica
If you've been to Varick Street lately, you've seen a new construction project - The Sanctuary.  Looks like a very cool new place - transforming an old Church into a new restaurant and bar. Here's a reminder of what the site used to look like:
And here's the view from Court Street today:
They're hiring too.  Here are details from Utica Mayor Rob Palmieri's Facebook page:
It's always exciting to see new development in the Varick Street area.  Will you be heading down there soon?
---