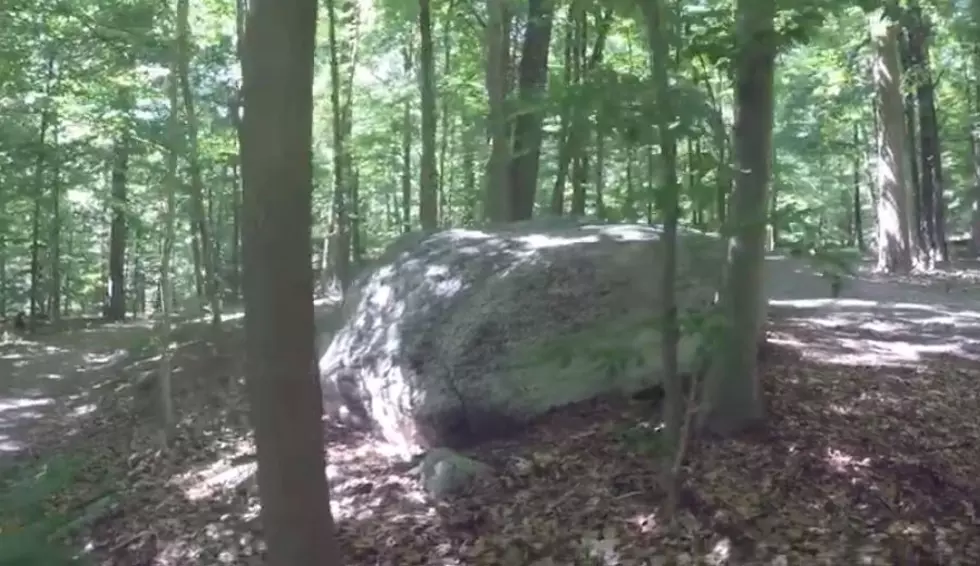 The Famous Haunts of Tarrytown NY! Have You Heard of Spook Rock?
YouTube.com-Walls of Time
I am certain that you have heard the story of the headless horseman from the 'Legend of Sleepy Hollow' but have you heard of Witches Spring Trail and Spook Rock?
The stories that emanate from the woods of Rockefeller State Park Preserve in Tarrytown, NY are those of residents claiming to see flashes of light through the trees and the sound of singing coming from the area of a large rock. What is the story behind these urban legends?
The legend of Spook Rock, as I recall it, is of a man that was drawn to the sound of singing and the sight of sparkles of light in the woods. Following his curiosity, the man finds a group of beautiful women on top of a rock. Then, In an instant, they were gone into the night sky. The man was so attracted to this that he returned to the rock over and over hoping to see them again.
One night the women returned to sing on the rock. This time the man was able to capture one. He marries her and they have a baby only to have the mother disappear once again. The man was unable to care for the child and the baby died.
Distraught over the loss of his family the man buries his child and walks off, never to be seen again. The mother, who is said to be sent from the stars, returns thinking just a short time has passed and yet family is gone.
According to Visit Sleepy Hollow, if you visit Spook Rock on a clear and quiet night you might see light dancing through the woods and around the rock. You might also see flashes of light along Witches Spring Road, which some believe is the mother continuing to search for her family.
What will you see in these woods of Rockefeller State Park Preserve?
List of the Top Halloween Haunts and Attractions in Upstate NY!
Here's a list of some of the most popular haunted attractions in Upstate NY for the 2022 Haunting Season - now happening!
Take A Scary Halloween Boat Tour Of Underground Caves In Upstate New York
LOOK: How Halloween has changed in the past 100 years
Stacker
compiled a list of ways that Halloween has changed over the last 100 years, from how we celebrate it on the day to the costumes we wear trick-or-treating. We've included events, inventions, and trends that changed the ways that Halloween was celebrated over time. Many of these traditions were phased out over time. But just like fake blood in a carpet, every bit of Halloween's history left an impression we can see traces of today.