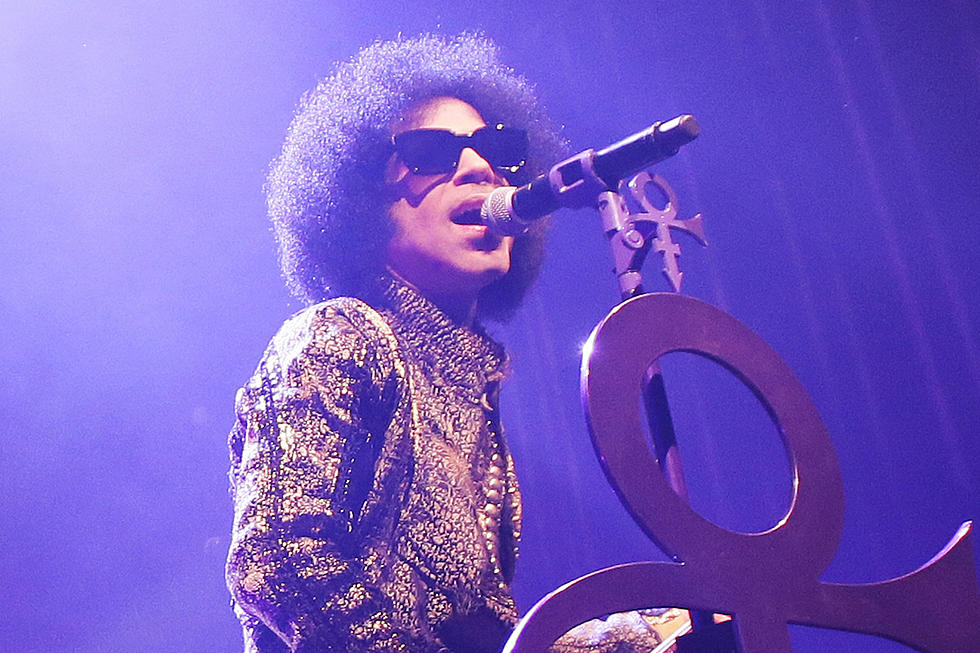 Say It Isn't So! Prince's Sister Says His Favorite Color Wasn't Purple
Chelsea Lauren, Getty Images
For years, fans were led to believe that Prince's favorite color was purple. The late musician has embodied the hue thanks to his music and, of course, his classic movie, Purple Rain. But alas, Prince's sister, Tyka Nelson, recently revealed to the Evening Standard that her brother's favorite color was not purple.
In the interview, Tyka talked about an upcoming memorabilia auction and one of Prince's prized possession up for bidding.
"The stand out piece for me is his orange Cloud guitar. It is strange because people always associate the colour purple with Prince, but his favourite color was actually orange."
Say it isn't so! We're in total shock by this revelation. We must mention that Spin did a quick search of photos from Prince's various public appearances over the last decade and discovered that Tyka's admission rings true. The Purple Orange One donned a sparkling orange tunic at last year's Grammy awards and he wore an all-orange suit for his memorable 2007 Super Bowl performance. Prince also wore orange - to match with his orange guitar - during a Las Vegas residency in 2006.
So there you have it, Prince's favorite color is, in fact, orange. We're still in disbelief. Purple Rain has a whole new meaning to us now.
Worst to Best: Every Prince Album Ranked