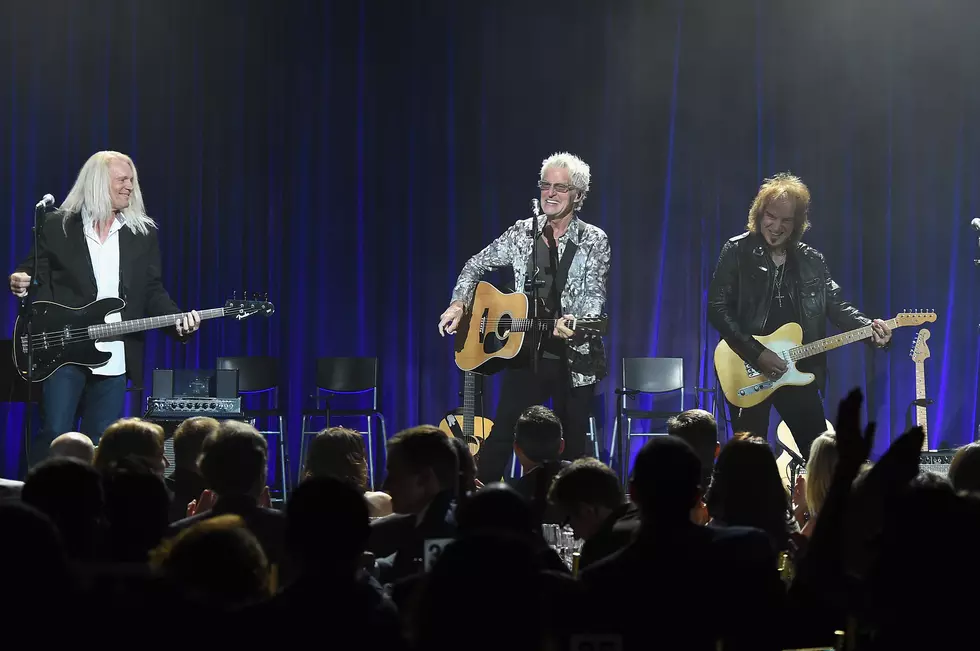 REO Speedwagon's Syracuse Concert on TV
Getty Images for T.J. Martell
The classic 80's rock band was in Central New York in mid-August as part of the "United We Rock" tour.
A story on Syracuse.com says REO's performance was filmed and will air tonight at 10:00 on AXS TV. It's part of the network's fall concert series. Former Eagle Don Felder and Styx opened for the band, but will not be part of the television broadcast.
REO Speedwagon performed in front of over 11,000 fans during the August 17th show.
They performed hits such as:
"Keep On Loving You"  (#1 from 1981) 
"Take It On The Run"  (#5 from 1981)
"Don't Let Him Go" (#24 from 1981)
"Can't Fight This Feeling" (#1 from 1985)
Although AXS TV is not available in our area on Spectrum, the concert can be seen on these satellite TV providers:
REO Speedwagon formed in Champaign, Illinois in the late 1960's.  However, they didn't begin to achieve significant success until 1980. That was when they released Hi Infidelity. The album was a huge hit for the band, peaking at #1 on the Billboard 200 albums chart. Out of the four singles released from the album, REO got their first of two #1's on the Hot 100, it was "Keep On Loving You". Their next #1 came in 1985 with "Can't Fight This Feeling". It came from their 1984 album, Wheels Are Turnin' and remained at the top of the Hot 100 for three weeks in March, 1985.
BONUS VIDEO