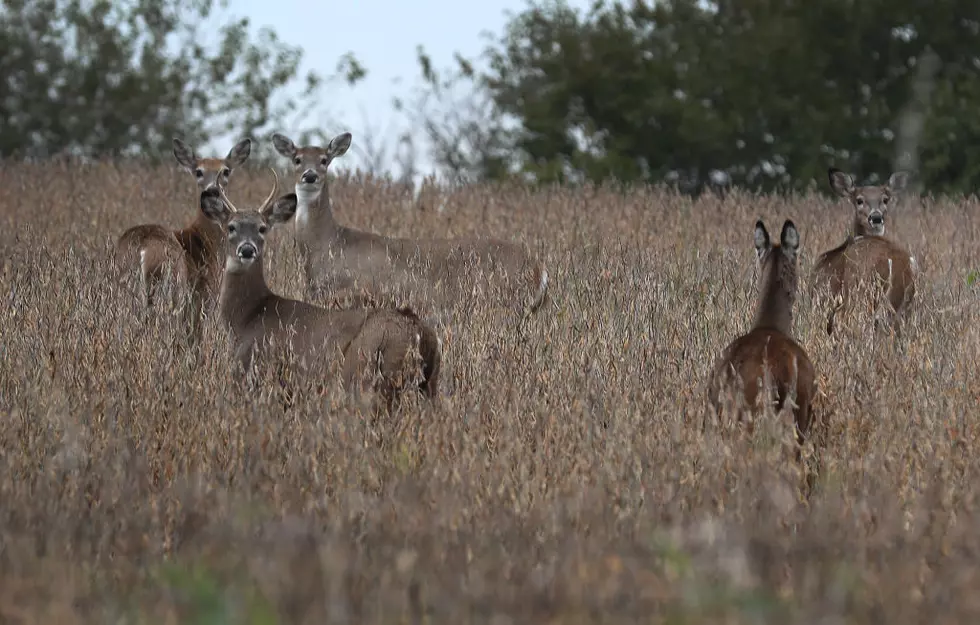 Rabid Deer Found in Three New York Counties
Joe Raedle/Getty Images
It seems like everything comes with a warning label these days. Even deer hunting is coming with another cautionary note after three deer have been confirmed to be  infected with rabies.
The first deer was found in Cayuga County after reports of it thrashing around and unable to get to its feet. DEC officers found no apparent injuries.
The second was in Cortland Country where a very thin buck was reported circling in a yard and appeared to be tame and approachable.
The third deer was found swimming weakly in a small pond in Ontario County.
All three were found within the last two weeks. With deer season nearing full swing, hunters are being encouraged to be watchful for infected deer. Some tell tale signs include:
Appearing tame or being approachable
Anorexia or extremely thin animals
Lack of coordination or restlessness
Aggressiveness or lack of fear
Rabies can be transmitted from animals to humans through blood and saliva. Hunters are urged to use disposable gloves when field dressing or butchering your harvest. Wash your hands with soap and water when you are finished. Obviously you should never eat animals that appear abnormal.
Enter your number to get our free mobile app
WATCH OUT: These are the deadliest animals in the world