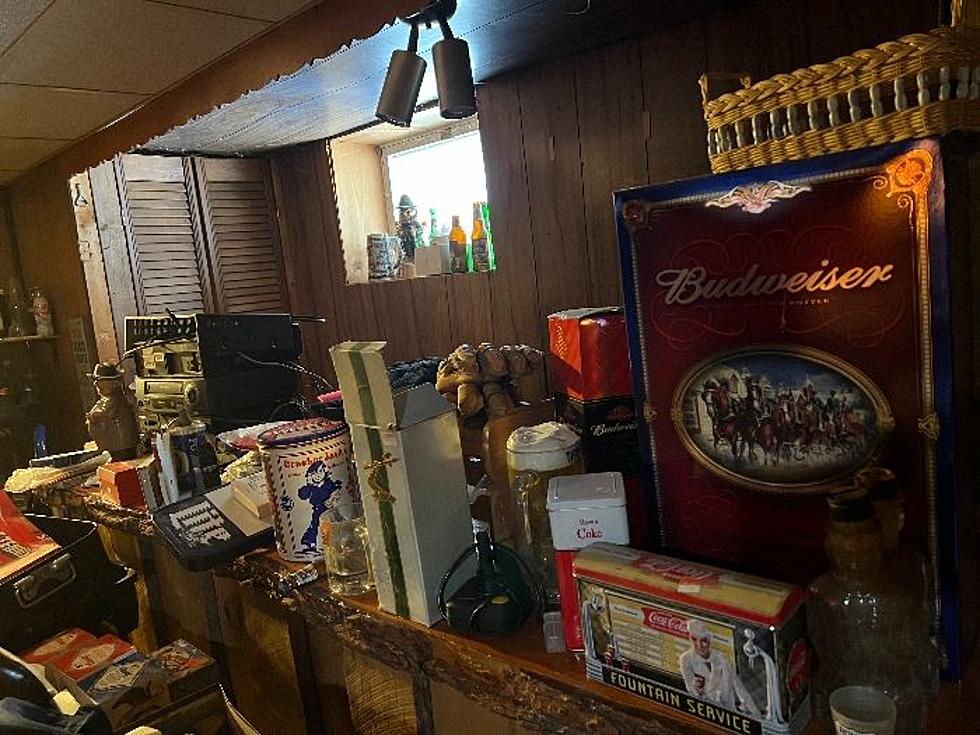 One Tank Trip to Find Classic Advertising Gems in NY
estatesales.net/Autumn's Estate Sale Management
So what is a one tank trip?
It's exactly what it sounds like. A day trip where you can visit somewhere fun and different on just one tank of gas. We can sometimes feel stuck in our normal place in our normal life. Getting away without breaking the bank can cure those blues.
This estate sale in Albany has it's final day this Saturday and it looks like a real winner if you are into cool advertising pieces.
We don't like to admit it, but 1990 was 33 years ago. And this Budweiser cardboard ad celebrating the New York Giants Super Bowl 25 victory is a true survivor. Cardboard ads are especially interesting as they are so easily discarded and damged. For this to still be here looking as good as it does, it was obviously well cared for.
More Budweiser but we have moved to hockey. Another survivor that displays so proudly a pro New York team.
There is so much going on here. Cracker Jacks. Coca Cola. Budweiser with the Clydesdales. This is the exact king of room I love to see at a sale and I could see myself spending a considerable amount of time here and still not see nearly everything.
Molson and Coors and the great cold outdoors. Add tot hat the sled behind it and there is so much going on. I just want to dig.
47 Beacon Avenue is where you can find this cool sale in Albany. Fill er up and hit the road and you may just come back with a full trunk, if not a tank.
UTICA HISTORY! Vintage Four Acres Concert Posters Found in Ceiling
Holy time capsule! Check out these vintage posters from Utica's historic Four Acres night club!
Flip Through the Vintage 1980s Sears Holiday Wish Book
Check out this Sears catalog that I got my hands on. It is actually the 1980 Sears Holiday Wish Book. It is nearly 500 pages of all of the things that you wanted to circle in the book so Santa knew what you wanted for Christmas. I picked out a bunch of electronics, retro toys, hand-held games, roller skates, big wheels, clothes, even a 1980s version of the electronic spin bike. Enjoy!
Vintage Ornaments and Other Christmas Things