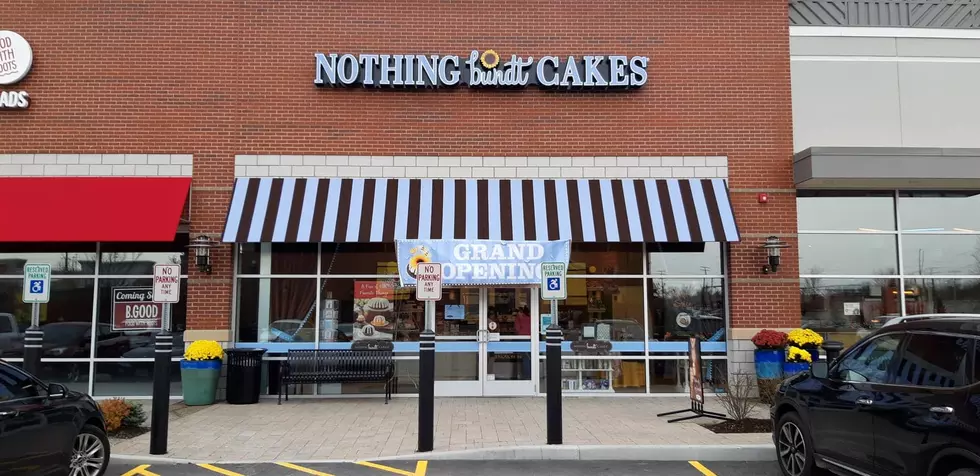 Nothing Bundt Cakes Opens Second New York Store in New Hartford
TSM
Nothing Bundt Cakes is open in New Hartford. And it's nothing but delicious!
The locally owned bakery serves up fresh, melt in your mouth bundt cakes, in a wide variety of flavors and sizes. All are topped with homemade cream cheese frosting. "Our community enjoys food - whether it's a restaurant, a bistro or a bakery, and we're confident after one bite, they'll fall in love with these amazing bundt cakes," said Jim Caila, who opened the store with his cousin Jim Scarchilli. "Growing up in a close knit Italian family from Frankfort, some of our favorite memories are those of sharing our grandmother's bundt cakes at Sunday dinners, celebrations and family gatherings. So this is a natural fit for us."
Choose a dozen bit-size Bundtinis for the office, a Bundtlet Tower, great for gift giving, or celebrate any special occasion with a decorated 8 or 10 inch Bundt cake.
The luscious cakes are made with real eggs, butter and cream cheese, in 10 different flavors. "I'm there making fresh Bundt cakes every day," said Caila.
Flavors:
Chocolate Chocolate Chip
Vanilla
Red Velevet
White Chocolate Raspberry
Confetti
Carrot
Lemon
Marble
Pecan Praline
Gluten Free
Seasonal Flavors throughout the year
Nothing Bundt Cakes was founded in Las Vegas in 1997. Now there are more than 300 bakeries in 39 U.S. states and Canada. The New Hartford location is only the 2nd in New York. The other is in Albany.
Nothing Bundt Cakes is located in Consumer Square on Commercial Drive and is open Monday through Friday from 9 a.m. to 6 p.m. and Saturday from 10 a.m. to 6 p.m. Find out more at Nothingbundtcakes.com.
Nothing Bundt Caeks