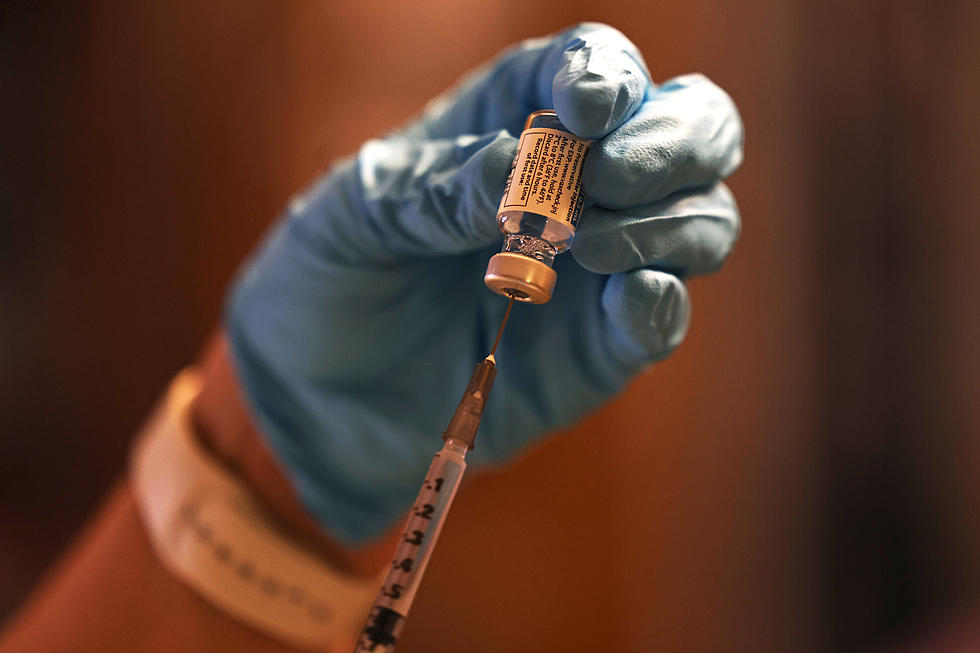 New Yorkers Protected Against Delta Variant If They Received This Vaccine
Getty Images
According to Time Magazine, a new study reports results that indicate the Johnson and Johnson vaccine provides effective protection against the Delta variant. The study was conducted in South Africa and involved 480,000 health workers. Part of the findings of the study indicate,
The single-dose shot was 71% effective against hospitalization and as much as 96% effective against death. It also demonstrated durability of eight months.
The research from the study also suggested that people who took the J & J vaccine don't need a booster shot to help the vaccine protect them against the Delta variant.
Locally if you are interested in getting the vaccine, here is a list for Herkimer and Oneida County locations.
Herkimer County
Kinney Drugs #27 - 40 First Street, Illion, NY 13357

Kinney Drugs #28 - 55 North Main Street, Dolgeville, NY 13329

Kinney Drugs #49 - 530 Albany Street, Little Falls, NY 13365

Kinney Drugs #57 - 2964 State Route 28, Old Forge, NY 13420

Hannaford #8366 - 401 East Albany St. Herkimer, NY 13350
Oneida County
MVHS Moderna/Pfizer Vaccine POD - Burrstone House, 1710 Burrstone Rd, New Hartford NY, 13413

MVHS Johnson & Johnson Vaccine POD - Burrstone House, 1710 Burrstone Rd, New Hartford NY, 13413

Kinney Drugs #3 - 2 Preston Street, Camden, NY 13316

Kinney Drugs #83 - 40 Oriskany Boulevard, Whitesboro, NY 13492

Kinney Drugs #84 - 12 Franklin Avenue, Clinton, NY 13323

Kinney Drugs #92 - 261 Utica Boulevard, Boonville, NY 13309

Price Chopper Pharmacy #206 - 1790 Black River Blvd, Rome, NY 13440

Price Chopper Pharmacy #207 - 4535 Commercial Drive, New Hartford, NY 13413
Exclusive Photo Tour Of MVHS Hospital Project
Take a look at the exclusive photo tour of the new Utica Downtown Hospital.
'A Dark Day In New York's History', State Lawmakers React To AG's Report On Cuomo
State Lawmakers React To AG's Report On Cuomo
Things You Should Know About the New York Marijuana Legalization Law
On March 31, 2021, New York State Governor Andrew Cuomo signed a bill legalizing adult-use cannabis consumption, called the New York State Cannabis/Marijuana Regulation & Tax Act. Here are the 13 Things You Need To Know About The New York State Law