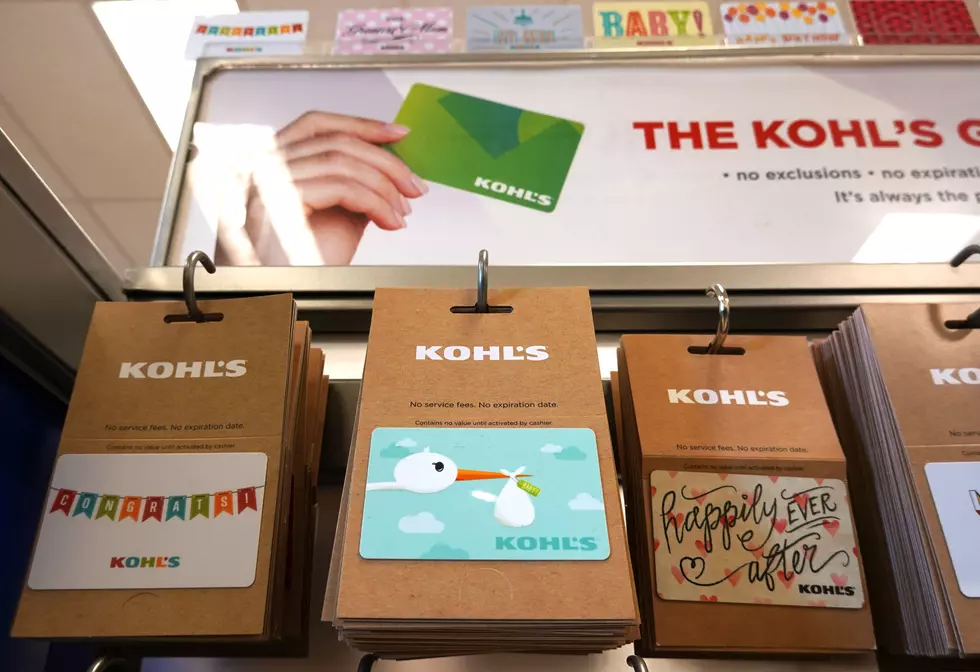 Gift Cards Will Make Better Gifts With New Law In New York State
Getty Images
If you are struggling to find the perfect gift this Holiday season, some good news came down from the New York State government.
Feel Good Mornings With Dave Fields Mon-Fri 6am-10am
As of Saturday, December 10th, there is a new law in New York State that makes giving gift cards a better option than in years past.
New York State Governor Kathy Hochul signed a new law that increases the amount of time that gift cards are valid.
According to the new law here are the changes to gift cards in New York State.
Gift Cards and Gift Certificates now are no longer will be allowed to expire after nine years. They will also not be allowed to decrease in value due to fees.
The gift cards are also now allowed to be exchanged for cash if the balance is under $5 dollars.
Any gift cards that were bought from August 22nd, 2010 until December 9th, 2022 aren't allowed to expire for 5 years from the date of purchase.
For any gift cards purchased before August 22nd, 2010, there is no state law covering the minimum length of expiration on gift cards and certifications.
All fees are prohibited by the new law as well.
The new law was passed to help enable people to get the full value of the gift that they received.
State officials also warn that people should be diligent and read any information and rules and regulations on the gift cards that they are planning on buying.
Cheapest Home For Sale In East Amherst Is Shocking [PHOTOS]
Real Estate is all about location and some things you have to get the worst house to be in the best neighborhood.
Movies Featuring Niagara Falls
Orchard Park Home Perfect Place To Spend A Buffalo Winter
Winter will soon be here and if you want a perfect place to spend the winter, this home for sale in Orchard Park is the perfect place to spend your winter.