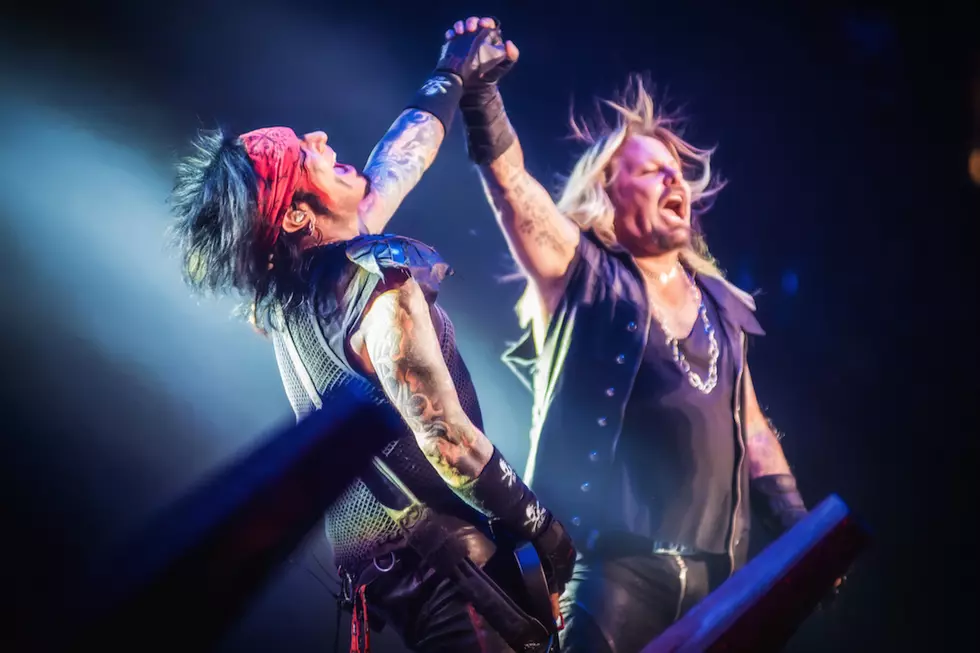 Motley Crue Cover Madonna's 'Like a Virgin'
Dustin Jack Photography
Motley Crue and virginity go together like oil and water (ie: they don't mix). Except on the soundtrack for Crue's The Dirt biopic where the hair metal hellraisers elected to cover the classic Madonna track "Like a Virgin," which you can hear below.
The initial idea to record a cover of the song spontaneously popped into bassist Nikki Sixx's head, although he admitted he wasn't so sure about the move at first. Producer Bob Rock had a hard time buying in, but he was swayed after Sixx and Tommy Lee presented him with a demo cut.
Talking about the song further, Sixx told Billboard that Crue even worked on a nod to Metallica, who made the decision to use Rock as their producer on The Black Album following the smash success of Motley Crue's Dr. Feelgood album. This spurred a long-standing working relationship between Rock and the thrash legends.
The bassist explained that there's "this little gahnk-guh-guh-guh-guh-guh-gahnk that Mick [Mars] does, a bit of a nod to Metallica."
"Like a Virgin" is the second of four fresh songs Motley Crue recorded for the film and the only cover selection. The first new song to be released was "The Dirt (Est. 1981)," which you can listen to here. The track features a guest appearance from rapper Machine Gun Kelly, who played Tommy Lee in the flick.
The Dirt arrives on Netflix on March 22.
See Motley Crue in the Top 30 Hair Metal Albums of All Time