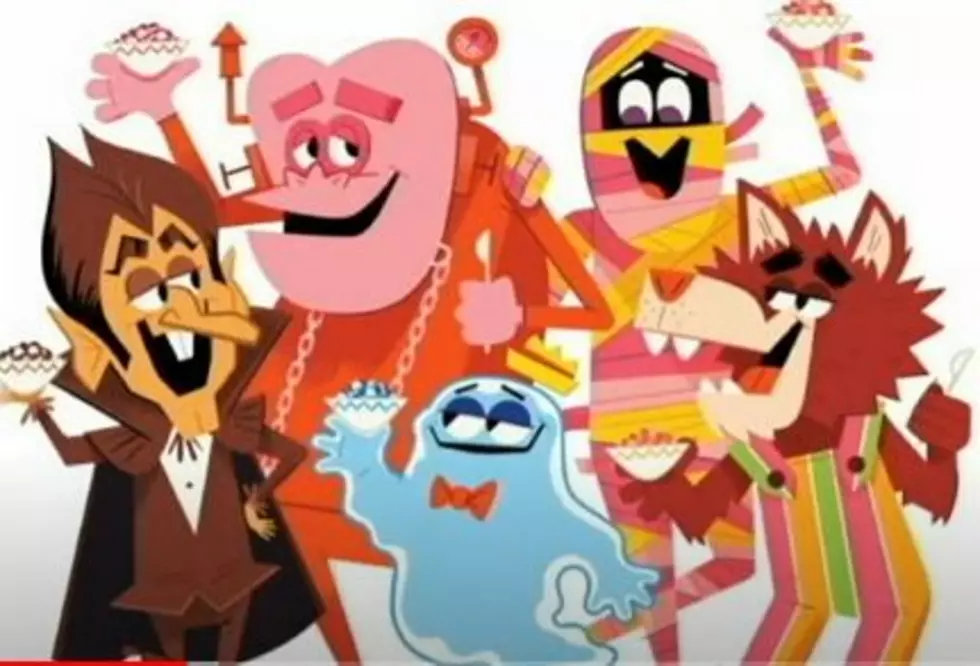 General Mills Bringing Back These Childhood Cereals To New York
Photo Credit: YouTube
One of the best parts of working in downtown Buffalo or just driving in for a visit is that one good day you can smell the Cheerios that are being made along Lake Erie at the General Mills plant.
Feel Good Mornings With Dave Fields Mon-Fri 6am-10am
Well, it looks like the smell of Cheerios will be replaced with the smell of monsters. At least these monsters all smell good too.
General Mills announced this week that they are bringing back their "monster" line of cereals. For the first time in almost 10 years, General Mills will produce the Frute Brute Monster cereal along with Franken berry, Count Cocula, and Boo-Berry this year, just in time for Halloween.
Fruit Brute Monster cereal was first launched in 1974 and discontinued in 1982. It was made in limited editions since 1982, but this year is the first time it is back in mass production.
All the "monster" cereals are out now at local retailers ready to make for a howlin' good morning start to your day.
This is just one of the many things we are seeing here in Western New York that lets us know that Fall and Halloween are right around the corner. Mayer Bros Cider Mill opened last week, there are signs for Spirt Halloween stores already up at vacant storefronts, and yes Pumpkin Spice drinks are already in stores.
The only person not to get the memo it looks like is Mother Nature who has more summer-like weather in store for us today and through the rest of the week.
Western New Yorker's Favorite Places To Get Ice Cream
We love to eat here in Western New York and when we are not downing wings, we love to grab some ice cream for dessert.
Western New York's Favorite Weird Food Combos
You just never know what two foods will go together for a delicious meal. Check out some of Western New York's favorite weird food combos.
5 Foods That Will Keep You Cool This Summer
Looking to stay cool this summer. Try eating these foods.