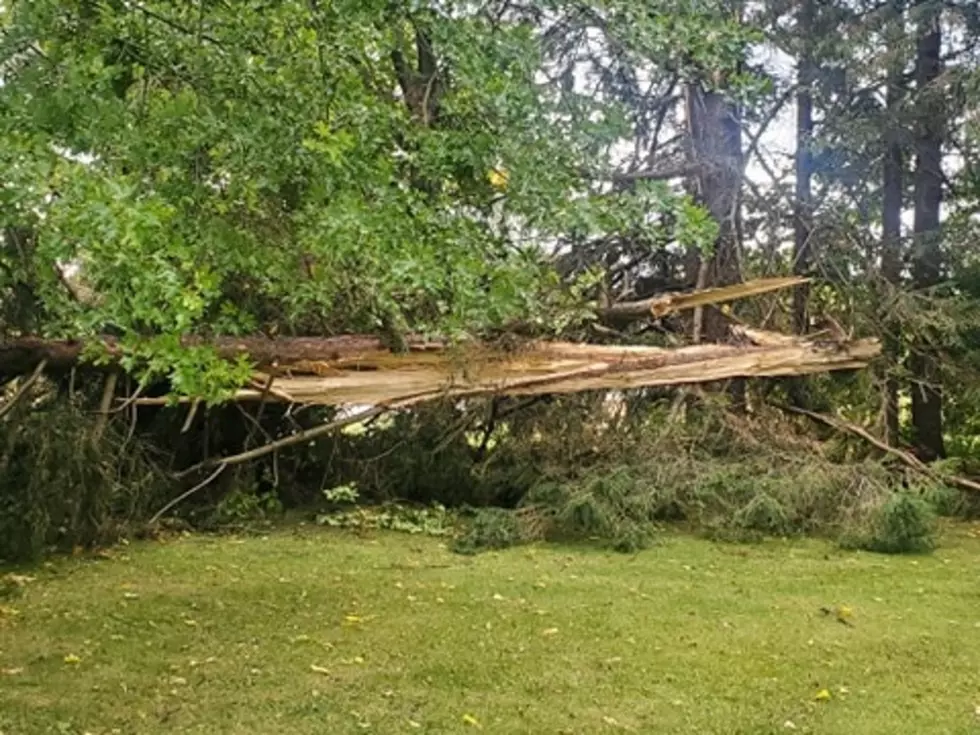 Microburst in West Winfield?
Cindy McMullen
Storms rolled through the Utica/Rome area around 2 pm on Wednesday, October 7, 2020. There are thousands without power across Central New York and plenty of downed trees that will make for a difficult commute.
We experienced strong winds, thunderstorms, and hail as the cold front moved into Central New York, and we could see more tonight.
The National Weather Service out of Binghamton says tightly packed isobars with high-pressure nudging north helped induce widespread west winds with gusts 35 to 45 mph. A convection line moved quickly to the east/se this afternoon and into Central NY with rapid intensification containing strong wind gusts and small hail in the thunderstorms.
We`ve had numerous reports of trees and wires down from Syracuse/Auburn over to Utica and south into the Catskills. Currently, this line with the most intense segment is still tracking through Otsego into Delaware County. There are other smaller segments to the west and south, but not as intense as the mainline to the east.
With the hit or miss damage in the area, some ask if it was a microburst storm. The  National Weather Service describes a microburst as a downdraft (sinking air) in a thunderstorm less than 2.5 miles in scale. Some microbursts can pose a threat to life and property, but all microbursts pose a significant threat to aviation. Although microbursts are not as widely recognized as tornadoes, they can cause comparable, and in some cases, worse damage than some tornadoes produce. In fact, wind speeds as high as 150 mph are possible in extreme microburst cases.
Here are some photos of the West Windfield area. If you have any your want to share with us, put them in the comments below with a short description.
Microburst in West Winfield 10/7/2020
Enter your number to get our free mobile app
TIPS: Here's how you can prepare for power outages