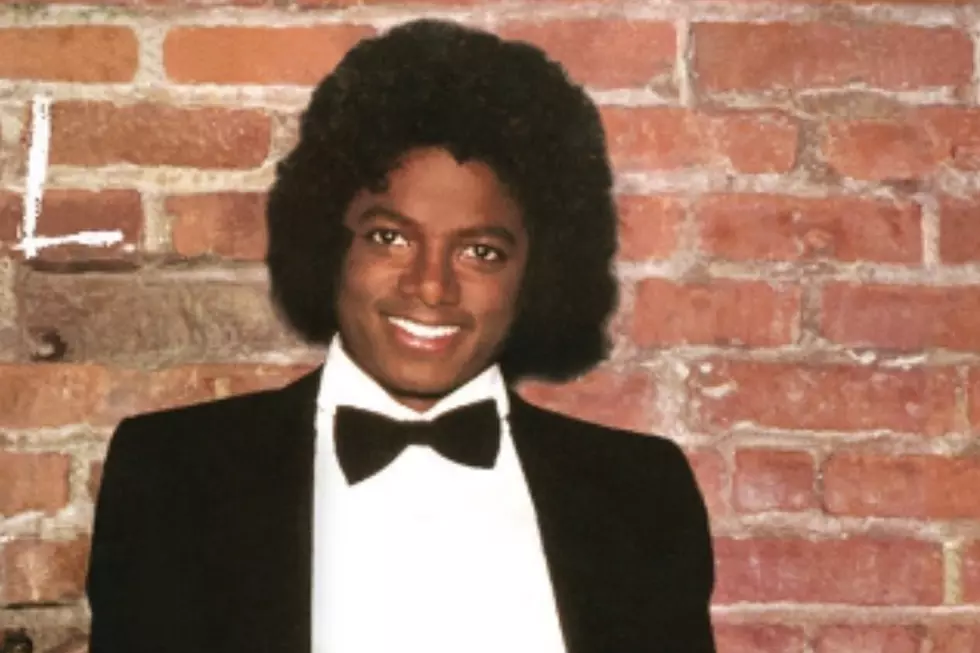 Michael Jackson's 'P.Y.T.' Hidden Lyrics Decoded With New Technology
Legacy Recordings
Michael Jackson's Thriller is arguably the greatest pop album of the 1980s. The collection boasts several Top 10 hits, including "P.Y.T. (Pretty Young Thing)," which was produced by Quincy Jones and co-penned by James Ingram.
However, there's a part in the song where there are high-pitched "chipmunk vocals" singing at the outro. It's pretty much been indecipherable... until now.
According to music website Dangerous Minds, Los Angeles-based music copyright specialist Drew Seventeen used a program called Audacity to pitch-shift the "P.Y.T." vocals using "stems" (isolated pieces of a multitrack recording) and figured out what those chipmunk vocals were exactly saying.
If you listen to the audio above, apparently, it's Michael's voice sped up singing, "I wanna love, you P.Y.T. / I wanna give, you T.L.C." In addition, the lyrics are divided up by MJ's "kiss" which gets buried in the actual studio mix of the track.
Seventeen wasn't the only person to discovered this. In July 2014, Questlove posted a video on Instagram (watch below) of himself in the studio delivering the big reveal of the hidden lyrics contain on "P.Y.T."
Apparently, Michael was fond of hiding his vocals in songs. For example, the witch-like shriek at the beginning of "Off the Wall" is actually him laughing at a high pitch.
If you want to listen to Michael Jackson's "P.Y.T." song, we provided it below.
Listen to Michael Jackson's Song "P.Y.T."