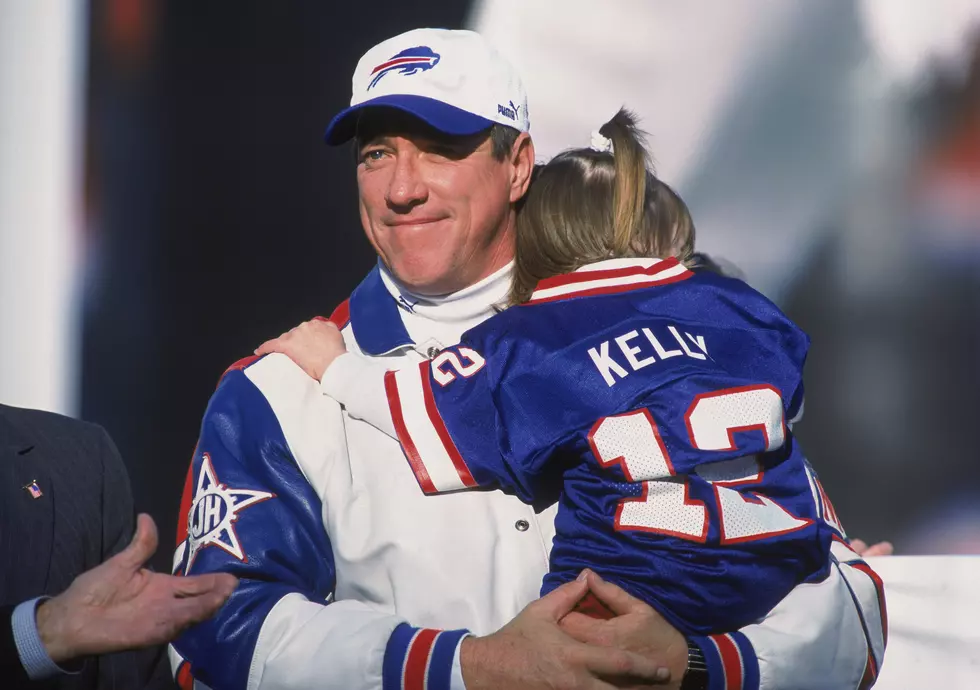 Meet Buffalo Bills Quarterback Jim Kelly At Sangertown
Photo Credit - Getty Images
The Gentlemen's Corner Barbershop and the Cooperstown Connection have been bringing in prominent sports figures for some time now and this one is arguably the greatest yet. Come say Hi to Hall-of-Famer, Jim Kelly at Sangertown in March!
The legendary quarterback fought his share of battles on the gridiron but that's nothing compared to his last TWO battles with cancer, both of which he overcame! Come meet him and hear about his life and maybe get some of that greatness will rub off on you too!
The date? March 25th. The time? 1p. The cost? Tickets start at $50 and can be purchased at the aforementioned locations.