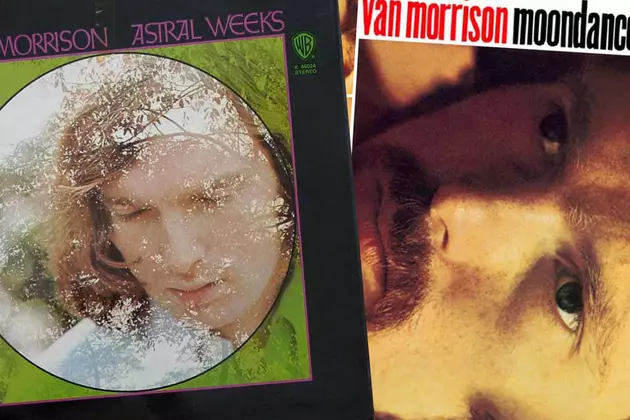 Van Morrison Producer Lewis Merenstein Dead at 81
Warner Bros.
Lewis Merenstein, the producer who helmed Van Morrison's Astral Weeks and served as executive producer for his Moondance LP, has died at the age of 81.
News of Merenstein's death was first reported by writer and musician Ryan Hamilton Walsh, who made his acquaintance after reaching out for a recent in-person interview. Rolling Stone reports that the news has since been confirmed by Merenstein's daughter, and lists the cause of death as "complications due to pneumonia."
Even though Morrison's Astral Weeks LP wasn't initially a commercial hit, it's grown in stature over the years, and is widely acknowledged as a classic today. As Mereinstein recalled in a lengthy 2008 interview, he was called in after a frustrating search for a producer who could help Morrison bring his new sound to life after scoring a hit with "Brown Eyed Girl."
"I went up and it was at Ace Recording Studio at 1 Boylston Place, and there was Van Morrison, very timidly sitting on a stool and I came in very timidly sitting on a stool and he played," said Merenstein. "And the first tune he played was 'Astral Weeks.' Thirty seconds into it, my whole being was vibrating, because having spent all that time with jazz players, when he was playing, I could hear — the lyric I got right away; I knew he was being reborn. ... It went right through me, and I got the poetry of it. It was just stunning, and I knew I wanted to work with him at that moment."
Merenstein -- whose other career credits spanned albums by an eclectic assortment of artists such as Miriam Makeba, Gladys Knight, the Spencer Davis Group and Charlie Daniels -- is survived by an extended family that includes his brother Noel, his daughters Ilene and Emma Terese, his grandchildren Kyle and Devyn and his son-in-law, Linkoy.
See Other People We've Lost in 2016