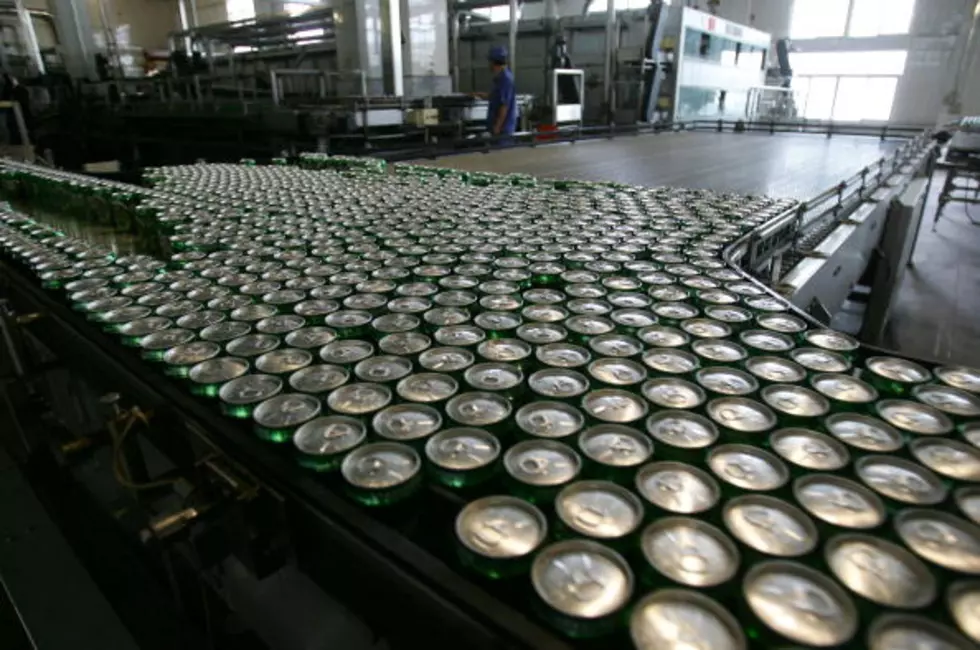 Labatt Rolls Out Their First Beer Canned In Buffalo
Getty Images
Labatt made Buffalo home a few years back and is now introducing their first brew that will be canned here in Buffalo.
It's called Year 1 and it's a celebratory brew meant to recognize their first year of business at the Labatt Brew House.
Its described as an imperial mango guava sour and will be available at their anniversary party this Friday (11/15).  It will then be available, according to Buffalo Rising, throughout Western New York on November 18th.
If you're saying that an imperial mango guava sour sounds like something you've already tried, you're right.  They had it available at the Brew House this past summer.
If you're also saying that it sounds like it's a huge departure from what you know of Labatt beers, you're also right.  That's the idea behind the Brew House.  It's a place where they can try just about everything and hopefully find some new flavors that people will love.
"This beer is special because it was created and influenced by our most loyal fans. The Labatt Brew House makes for the perfect real-time innovation center right here in our hometown, giving guests a chance to taste and provide feedback on each beer we brew. The imperial mango guava sour was a standout. Now, we're excited to bring our first canned beer out of Buffalo to life across Western New York." - Rob Hertenstein, brand manager for Labatt.
When they hit local shelves, the cans will be available in a limited supply of four-packs.