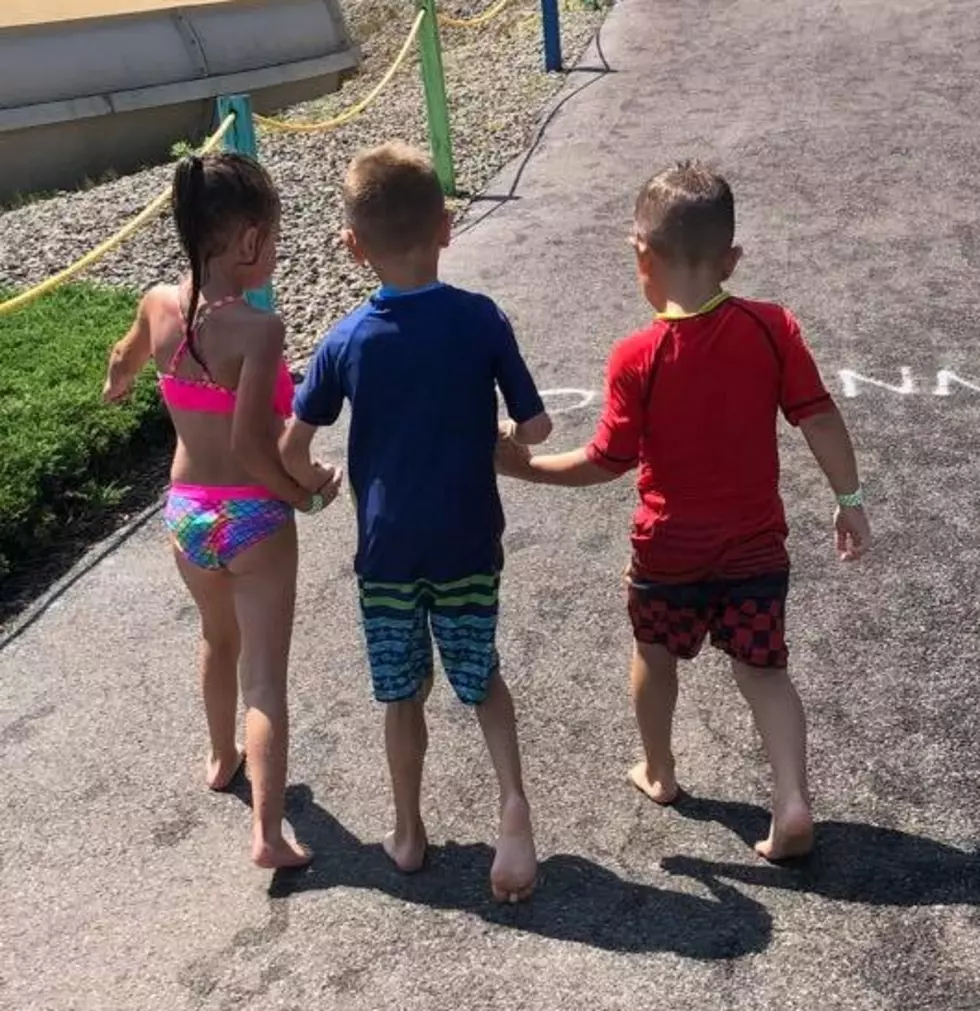 Kids Help Syracuse Boy with Cerebral Palsy in True Act of Friendship
Photo by Andrea Mackey
Two Syracuse kids show the true meaning of friendship in an adorable video that's gone viral.
Jeffrey Mackey has Cerebral Palsy and his mom Andrea says when he gets cold he gets tight. "It's hard for him to walk, run or just keep up with the other kids."
Jeffrey spent a day at the water park with his friends. "Instead of running past him for more turns on the water slide or to be first in line, his friends slowed down to help him," Andrea shared. "And they did it all on their own, all day long. This is a testament to the parents raising their children the right way."
Andrea was so touched she took video of Jeffrey's friends rushing to hold his hands to help him along the path. His sister Mikaila posted the sweet moment on Twitter where it quickly went viral. "At the water park he was having a hard time walking but his friends pushed him to keep going and never left him behind." The video has over 7 million views and counting.
"In a time where the world needs it the most, these beautiful tiny souls have found a way to show there is still hope, kindness, and unconditional love."
---