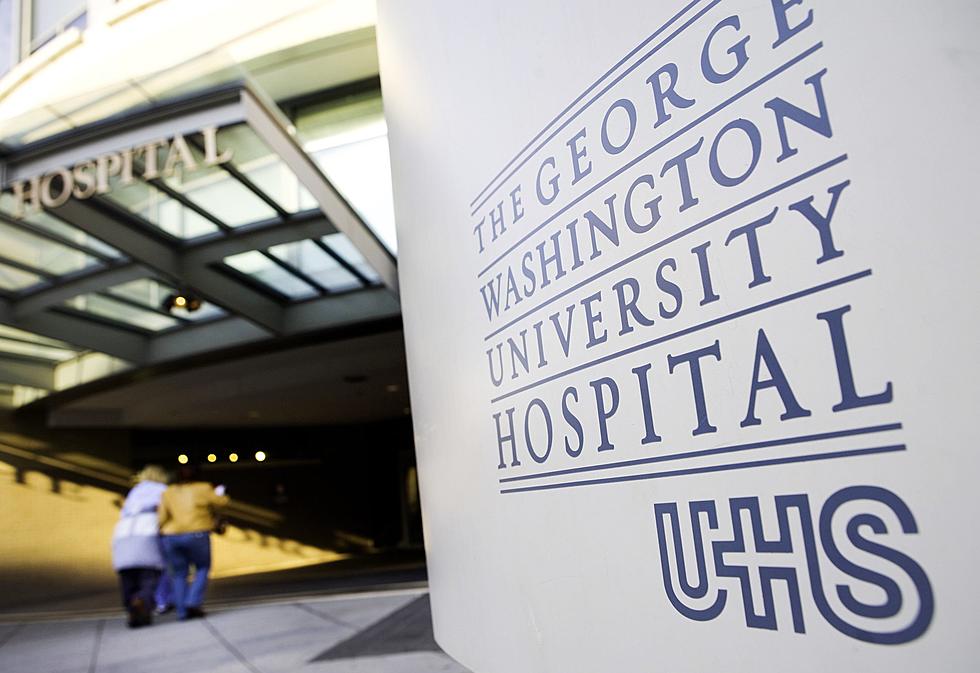 NY Congressman Brandon Williams Hospitalized With Heart Surgery 'Complication'
photo of George Washington University Hospital in Washington, D.C. - Getty Images
Upstate New York Republican Congressman Brandon Williams is hospitalized for a second day following a 'complication' from his recent artery bypass surgery.
A statement on the 22nd District Representative's official Facebook page said the issue "requires immediate treatment and will prevent the Congressman from fulfilling his House duties for the remainder of the week."
Reports say Williams underwent a robotic heart surgery to perform the bypass procedure on July 17.
In respect for Williams and his family, the statement on social media said no further comment would be given at this time. However, his communications director said Williams, 56, will continue receiving treatment from 'experts at George Washington University Hospital.'
"We fully expect Rep. Williams to continue on his path to recovery," the statement read.
Statement from office of NY-22 Representative Brandon Williams:
The Naval veteran who served the country as a Strategic Missile Officer aboard the USS Georgia is just seven-months into his first-term in Congress.
New York's 22nd Congressional District in located in the center of the state and includes all of Onondaga, Oneida and Madison counties, along with a small part of Oswego County.
10 Best Lakes in New York To Reel in the Big One
St Lawrence Barge Yacht Takes Living on the Water to the Next Level
Have you seen the St Lawrence Barge Yacht? It's taking living on the water to a whole new level.
New York Fallen Heroes