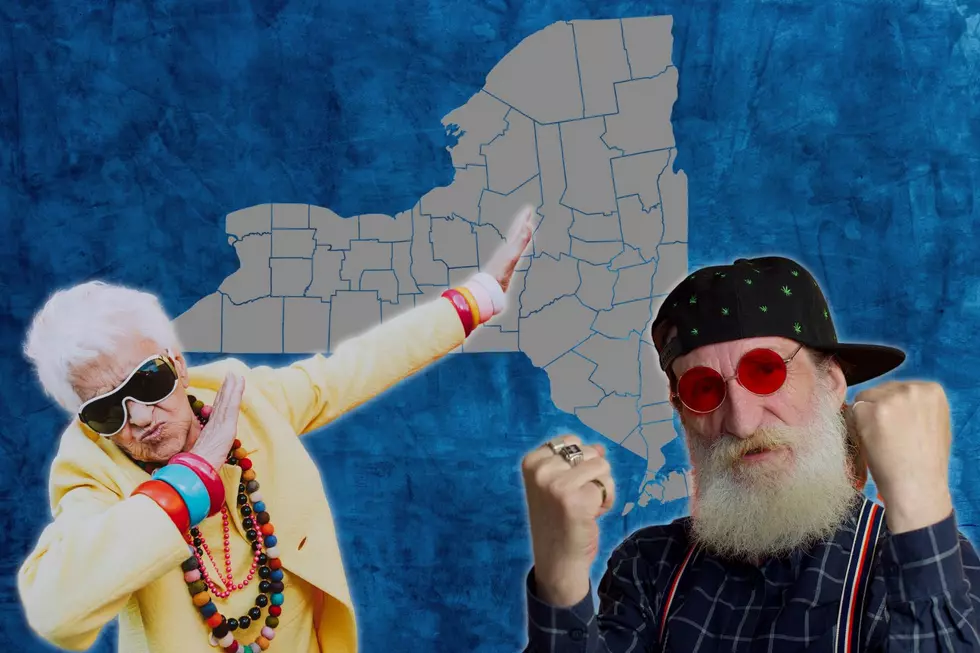 Is New York a Top Destination for Retirees?
Getty Images
Apparently, a lot of people want to spend their golden years in New York. What makes the Empire State so desirable?
A new study from Metal-res.com claims New York is a destination hotspot for retirees. They claimed to launch the "study of studies" of retirement rankings over a 5-year span.
 This research involved calculating the rise or fall in rankings to identify the states showing the most significant improvements or declines as retirement destinations, as reflected in various studies' rankings.
In the end, the data was very kind to New York.
NY Among "Most Improved" States for Retirees
According to this new research, the Empire State has gotten its act together when it comes to wooing retirees.
Out of all 50 states, New York ranked the 21st most improved state for retirement.
It seems a lot is going on for our state in terms of offering entertainment, comfort, and happiness to its older populations.
While New York may not be commonly perceived as a top retirement destination, there are several factors that may have contributed to its improved appeal over the past five years. One aspect is the state's diverse and vibrant cultural scene, with world-class museums, theaters, and music venues offering a wealth of entertainment options for retirees seeking intellectual stimulation and cultural enrichment. Additionally, New York's renowned healthcare facilities and access to specialized medical services make it an attractive choice for retirees who prioritize quality healthcare.

The state's commitment to healthcare innovation and research has contributed to advancements in medical treatments and technologies. Furthermore, New York's extensive transportation network, including airports and public transit systems, provides convenient travel options for retirees looking to explore the state or visit nearby destinations.
As for the states that bested New York, the #1 spot went to Virginia. Rounding out the top five, in respective order, are Minnesota, Colorado, Alaska and Delaware.
These places beat New York in terms of having higher-quality living standards and healthcare. They also shined in terms of public transportation, taxes and amenities.
Either way, this is decent news for our state. While you can only brag so much about coming in 21st place overall, that's still the better half of the roundup.
New York Also Praised for Its Cultural Scene
NY also earned a pat on the back for fostering a "diverse and vibrant" cultural scene due to its
"...world-class museums, theaters, and music venues offering a wealth of entertainment options for retirees seeking intellectual stimulation and cultural enrichment."
Look at the numerous museums and entertainment options located right here in Central New York!
We have the fantastic Utica Zoo, the National Baseball Hall of Fame, and an abundance of breathtakingly gorgeous state parks -- and top notch restaurants.
Which State Came in Last Place?
That would be Kentucky. The state has spent the past five years sinking like a stone on this roundup -- falling a whopping 44 places.
The Bluegrass state was once among the best of the best, ranking 6th overall back in 2019.  Now, it's at the bottom of the pile. What happened?
Apparently Kentucky retirees can't get a good night's sleep, so its sleep quality is in the pits. Additionally, the well-being index for those 55 and over is just not great.
Also, there is a dearth of dentists there. Yikes!
So while some people may think NY isn't the best place for retirees - at least it isn't the worst!
15 Of New York State's Most Haunted Fishing Spots
What makes fishing in Upstate New York during October even more thrilling? Halloween and ghost stories. Consider visiting some of the region's haunted spots, where folklore and history come together to create a truly eerie atmosphere. Where are those spots? Glad you asked:
Gallery Credit: Dave Wheeler
7 Of The Most Haunted Ghost Stories Out Of Rome New York
October is a time when Rome New York's haunted history comes alive. Have you ever heard of these 7 ghost stories out of Rome?
Gallery Credit: Dave Wheeler