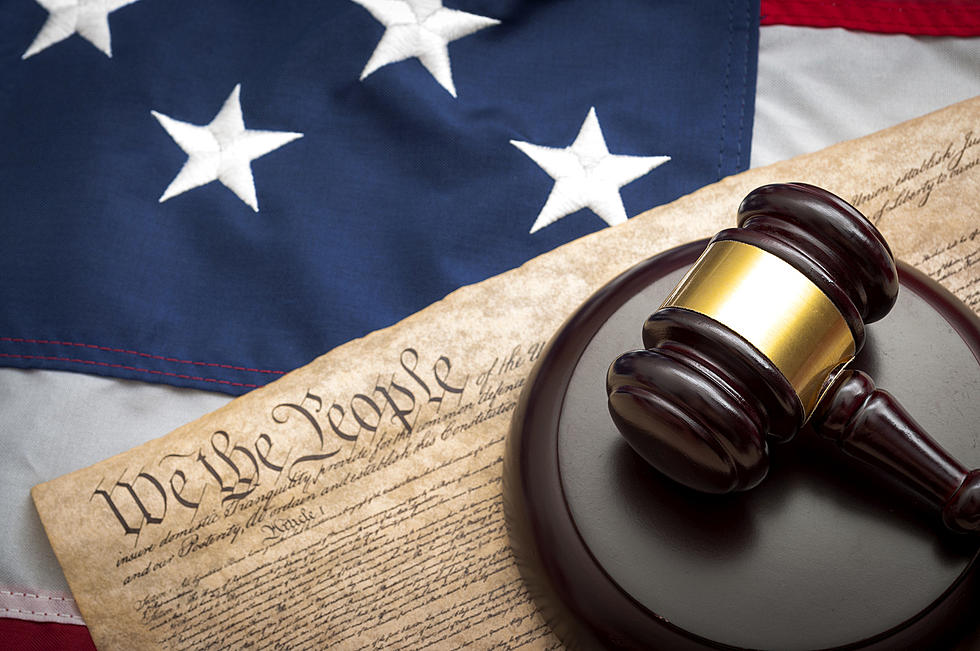 Here's Why New York Is "The Least Free State" in America
Moussa81/Think Stock
For the 23rd year in a row, New York has been labeled the worst state for freedom.
An Embarrassing Tradition
Ever since the year 2000, The Cato Institute, has been updating its annual list of the nation's freedom ranking on a state-by-state basis. The libertarian-think tank has once again put the Empire State at the bottom of the list and wasn't very kind about why.
New York scored poorly across the board for policies impacting economic, social and personal freedoms over the past year. The Institute panned:
Economic freedom is the most significant weakness and is continuing to get worse absolutely. The state has made gains on personal freedom and is now 30th. New York's terrible economic freedom score is going to continue to drag the state down—and harm its ability to realize its full economic potential.
The survey blasted the state's tax burden, debt, overregulation, inability to assist homeschoolers and a recent state law that allows undocumented migrants to obtain a driver's license as other reasons for the poor showing.
However, when looking into the biggest issue that makes New York such a restrictive state, the institute said left-wing ideologies from New York City and Albany have been driving policy for the rest of the state - which they say is unfair.
Fleeing the State
The survey also found New Yorkers are fleeing the state in droves because conditions are becoming more hostile and unaffordable. Currently, the Empire State has seen the highest number of residents fleeing to other parts of the United States.
Conversely, the states that are seeing an influx of new residents are also among the top performing states on the list.
New Hampshire was ranked the freest state while Florida claimed second place. Both strongly performed in categories concerning economic freedoms.
As for how New York can reverse course and work toward being more hospitable to all residents, the institute suggested:
Spending is high in many categories; cut it across the board. Cut all taxes and pay down debt. Abolish the housing anchor that is rent control. At least free the moving companies that help empty and fill the housing that does exist by getting rid of certificate-of-need laws. Slash cigarette taxes, which are so high as to be almost tantamount to prohibition.
You can read more about the survey HERE.
New York's Most Miserable Cities
According to Road Snacks, these are New York's 10 most miserable cities because apparently everything is going wrong there.
As for what determines how miserable a city is, Road Snacks compared 169 cities using Census data and other scientific stuff from other "legitimate" sources. They looked into divorce rates, commute times, cost of living, and other statistics to whip up this "fun" new list.
In the end, these 10 cities were deemed to be the gloomiest in New York State.
Gallery Credit: Megan
The Top 10 Snowiest Cities in New York State
If you love all things winter, then chances are you live in one of these cities. Road Snacks compiled a new list of the state's snowiest places by looking into their annual snowfall rates and determining the average amount.
So hang onto your snow shovels. This list throws some major curveballs - but it's all facts.
Gallery Credit: Megan
The Top 25 Most Baffling UFO Sightings Reported in New York This Year
When residents of the Empire State spot something unexplainable in the skies, they report it to
the National UFO Reporting Center
. There's been about 80 new sightings so far in 2023 that raised a few hackles.
NUFORC does investigate what people saw to determine if they actually witnessed alien activity or something else. Oftentime, these reports turn out to be false flags. For example; someone from NYC reported seeing a strange, square-like object in the sky on July 22. They provided a photo to NUFORC, who then ruled the person saw an "advertising banner behind a private aircraft."
However, there have been several creepy reports that couldn't be brushed off with a logical explanation. And some of these reports had photo or video evidence attached.
Scroll through New York's top 25 weirdest sightings of 2023.