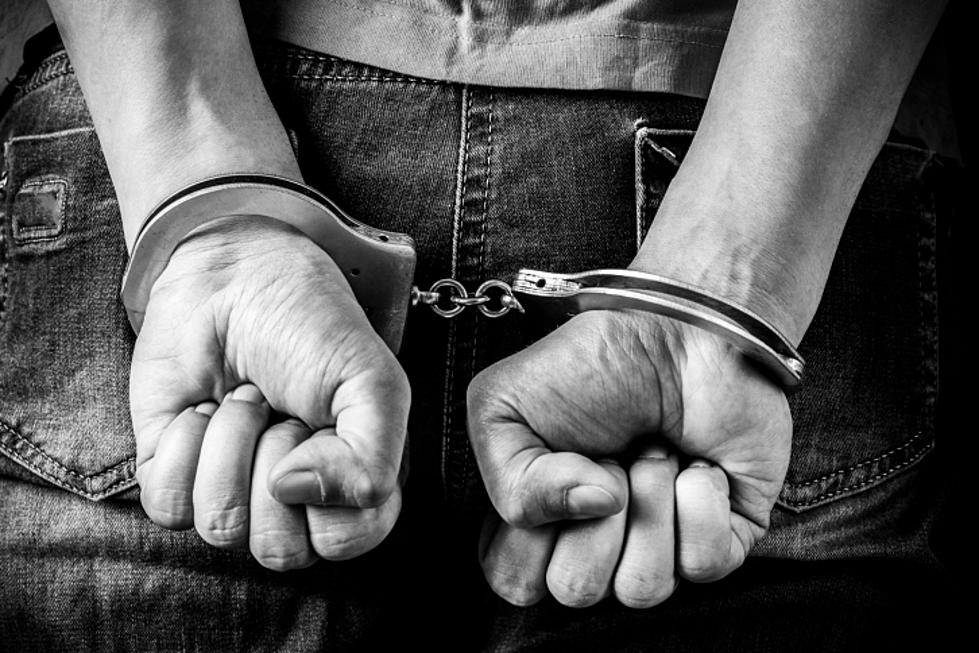 Governor Hochul Vows Clean Slate Act Will Reduce Crime in New York State
Photo Credit - Merydolla/Thinkstock
Governor Kathy Hochul spoke openly about how the state's new Clean Slate Act will benefit the economy and break the cycle of crime.
The Best Way to Prevent Crime
Speaking at SUNY Polytechnic Institute recently, the governor was asked about the potential ramifications of the new Clean Slate Act. The legislation now lets certain criminal records be sealed if the individual stays out of trouble for a set period of time.
The sentiment behind the legislation is that it will increase job opportunities for those convicted of certain crimes. However, the legislation does not extend to those convicted of sex crimes, murder, or other non-drug Class A felonies.
Several lawmakers and police departments across New York slammed the legislation and called it "a win for criminals and a loss for public safety."
When confronted about the controversy on Friday, the governor dismissed those misconceptions.
It's a Crime Fighting Strategy
Upon hearing that the legislation makes law-abiding citizens feel less safe in New York, the governor replied:
These individuals are already living in our communities. They're not incarcerated. Some of them were incarcerated, incarcerated decades ago. They're already living here. The point I have is that the best crime fighting strategy I can think of is a good paying job.
Governor Hochul said this legislation can also help tackle the growing homelessness problem by allowing those to qualify for new positions. She added studies have shown individuals will return to crime if they cannot secure a good job to take care of themselves or their families.
The governor added this bill will help break the cycle and insisted her administration was "very careful about how we structured this because public safety is always my number one priority." She added she also worked with district attorneys and police chiefs to craft the legislation.
This is not do your time in jail and walk out without consequences. You have to wait for it was a felony 8 years. If it was a serious felony, you're never going to be eligible. That's the difference. Sex crimes, murders, terrorism. There's a whole category of people who never be able to be able to take advantage of this, but the majority have been out there trying to get a job trying to get a home.
The governor added that the legislation will also help these individuals obtain an education and earn a second chance at making something of themselves. She said without this measure in place, which goes in effect next year, "The alternative is they'll commit crimes again and be back in the criminal justice system."
Opportunities Combat Crime
Governor Hochul stated the law does not seal records from law enforcement and the courts. By allowing certain departments to access records that are sealed to the rest of the public, it will help the justice system maintain checks and balances on those who had committed crimes.
She added the bill also doesn't stop companies from performing background checks using the fingerprinting system. She noted places like assisted living centers and daycare centers use such measures to protect those who are vulnerable.
She added that while the bill essentially cleans one's slate, it's meant to encourage individuals to stay on the straight and narrow path by not repeating their past offense.
But the end of the day, I'd rather these people leave working in a job and building wealth through legitimate means than out there on the streets committing crimes. That's how you protect the community.
The Controversy Continues
The bill continues to be unpopular among police departments, conservatives and other voters who are concerned about the state's growing crime.
Opponents say the law is an attack on public safety.
However, New York isn't the first state to adopt such a measure. At this time, 12 other states have similar laws in the books; including Oklahoma, Pennsylvania, Michigan and Utah.
The state's Clean Slate Act goes in effect on November 16, 2024.
5 Potent Weapons You Can Legally Carry for Self Defense in New York
Short of being licensed to carry a concealed firearm, there are several very viable and possibly deadly weapons that New Yorkers are allowed to carry in public for the purpose of self defense.
In fact, there is a misconception surrounding most of the following weapons.
Gallery Credit: Jeff Monaski
July 4th, 2022 Highland Park Shooting
A 22-year-old man is under arrest for allegedly shooting more than seventy rounds, killing several people and injuring dozens more during a July 4th, 2022 parade in Highland Park, Illinois.
Gallery Credit: Kristine Bellino
Meet The Oneida County Sheriff's Office K9 Officers
Gallery Credit: Jim Rondenelli