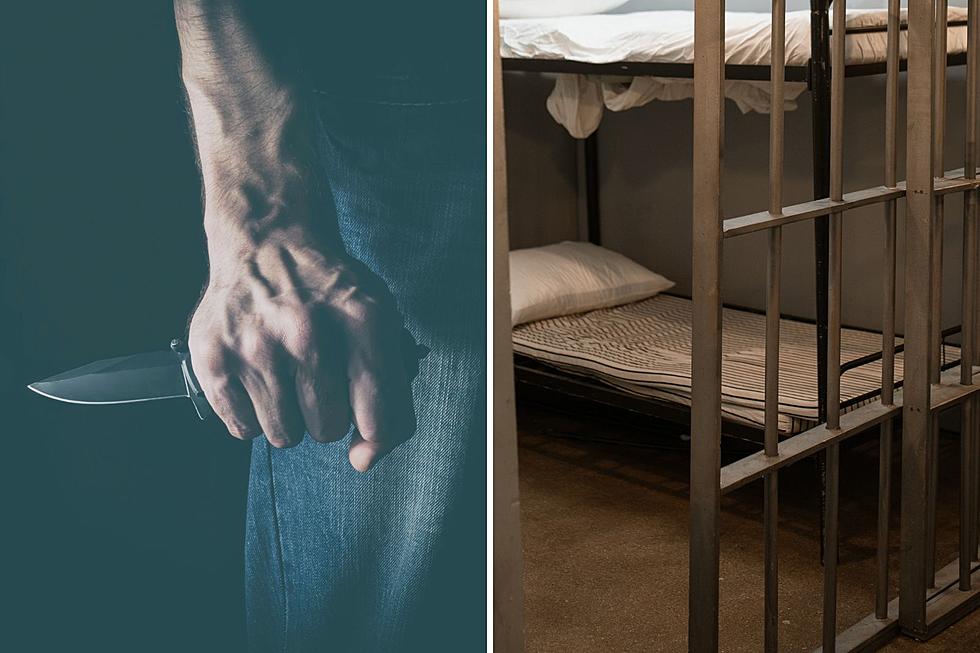 'Bail Reform For The Prison System': Violence in NY Prisons Has Increased
Canva
Since the controversial state law and policy change began last April, violence in prisons across New York has spiked by 30%. That increase includes a flurry of incidents over the past month at the Mid-State Correctional Facility in Marcy, NY.
That is according to officials with the New York State Police Correctional Officers and Police Benevolent Association who are highlighting a spate of inmate-on-officer and inmate-on-inmate attacks. They say since the Humane Alternatives to Long-Term Solitary Confinement (HALT) Act took effect last April, attacks on prison staff are up over 33% and inmate attacks are up by 28%.
HALT limits the amount of time a prisoner can be disciplined with a stay in single housing units (SHU), according to Brian Hluska, NYSCOPBA Central Region Vice President.
Hluska says the restrictions have empowered the state's prison population by taking away penalties for committing acts of violence behind bars. Previously, Hluska has described SHU to WIBX 950 as the prison within a prison. The HALT Act has amounted to 'Bail Reform within the prison system', he says, comparing it to changes to the state's bail laws, and which crimes can result in a person being held on charges vs. receiving an appearance ticket and being released back into society.
At Mid-State here in the Mohawk Valley, Hluska says more than a dozen incidents were reported for a period of two-and-a-half weeks from late January to mid-February, including the discovery of multiple homemade shanks and other weapons, attacks on prison guards - including inmates throwing feces and urine at officers - and inmate-on-inmate assaults resulting in at least two prisoners having their faces slashed in fights.
Hluska slammed NYS Senator Julia Salazar, a Democrat who chairs the Committee on Crime and Corrections, and whose district includes, in parts, Brooklyn, Queens, and East New York.
Salazar has visited many state prisons, including Mid-State, and said she hasn't heard complaints of increased violence.
"I can assure you, she either doesn't open her eyes during her visits or stay long enough to really experience how her HALT Act has made prisons more dangerous than ever before," Hluska said.
16 Of New York State's Most Wanted Criminals- February 2023
Below are individuals wanted by the New York State Department of Corrections and Community Supervision's (DOCCS) Office of Special Investigations who have been designated as its
Most Wanted Fugitives
. They should be considered armed and dangerous. This list is current as of 1/31/2023:
NEVER attempt to apprehend a fugitive yourself. If you have information on the location of any of these fugitives, you can contact OSI 24 hours a day / 7 days a week to report it. All leads and tips are treated as confidential information.
If an immediate response is necessary, such as you see the wanted person at a location, please call "911" and report it to the police.
Buffalo's Top 10 Most Wanted
Each week the Erie County Sheriff along with the Buffalo Police put out a list of the Top 10 Most Wanted here in the area.