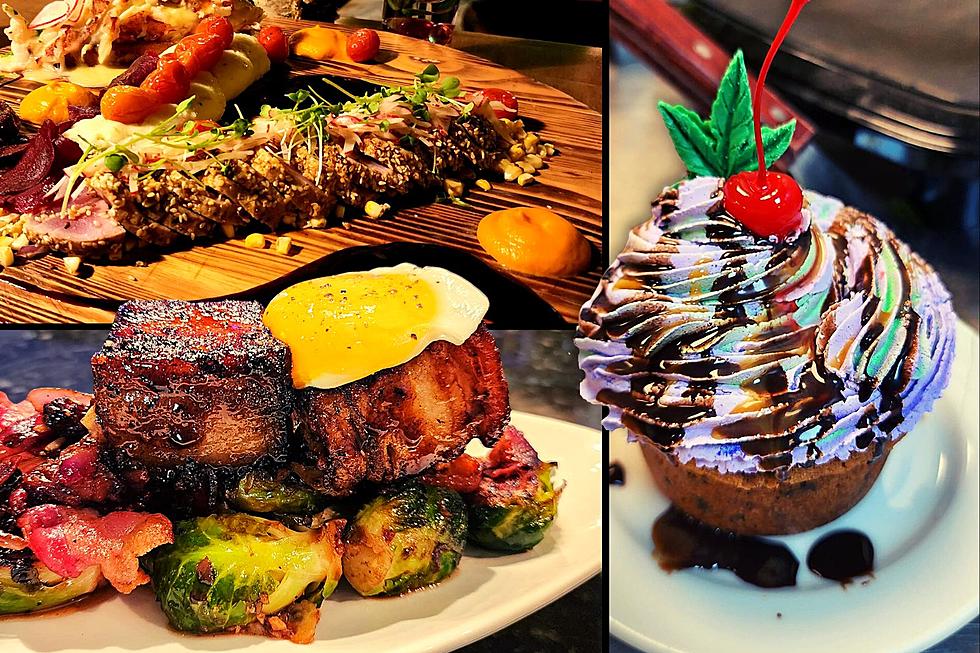 Dig In! Popular CNY Cannabis Restaurant Opening Up New Location
Credit - TokaBocca via Facebook
They've grown so fast, they've decided to expand further into Upstate New York.
Cannabis themed restaurants have become the new, sought after craze within the past few years. Thankfully with New York changing their laws, dispensaries and other companies of the sort have started to pop up across the state.
One had such a successful start in Herkimer, they're deciding to open a 2nd location.
TokaBocca
If you're looking for a great time, you can set your expectations "high"... because this restaurant is sure to meet them. TokaBocca welcomes customers to their vibrant atmosphere, serving Cannabis themed food cooked by award-winning Executive Chef Lock Vong.
Owners Chip and Joe Sweet encourage you to select from their wide range of share-able, Asian-inspired recipes. The food doesn't contain cannabis, but they are named with weed slang and terminology. The lighting and design of the restaurant is extremely relaxing and creates a laid-back vibe.
Their first location opened up at 123 Mohawk Street in Herkimer, in between Yetty's Pizza and VFW Post 4915. TokaBocca has seen so much success, they've decided to expand even farther into Upstate, New York.
Toka Bocca 2 - Old Forge
The new restaurant is preparing to open up at 3067 State Route 28, formerly where Keen Kitchen was located. The Sweet's have spent a lot of time up north, so they knew they needed to bring their "food, bougie drinks, and good vibes" to Main Street.
The grand opening is set for June 2023 and they are beyond excited. The owners want to thank the entire Herkimer community for their unwavering support of their "quirky" restaurant.
Old Forge I hope that you are ready to eat and have fun! Let's get lit!
We will provide an update once the official opening date has been announced.
Rub Elbows With the Stars at 8 Celebrity Owned Businesses in New York
A number of celebrities call Upstate New York home. A small few not only own homes but businesses too. You may even run into them when you stop by for a sweet treat, overnight stay or soft skin.
9 New York Ice Cream Shops With Massive Cones It'd Take Two to Eat
Here are 9 shops in New York that serve cones and sundaes so big you may have to call in help.
3 Bastards Brewing Opening in Central New York With 36 Taps
3 Bastards Brewing is opening in Vernon, New York with 36 taps, great food, live music, all in a relaxing atmosphere.
The 10 Most Common Cannabis Questions New Yorkers Have
These are the most common questions and answers regarding cannabis in New York State as of 4/19/2022.
Angry Smokehouse Finally Opens in CNY After Extensive Renovations
The wait is finally over. The Angry Smokehouse is open in Central New York after a lengthy delay in renovations.