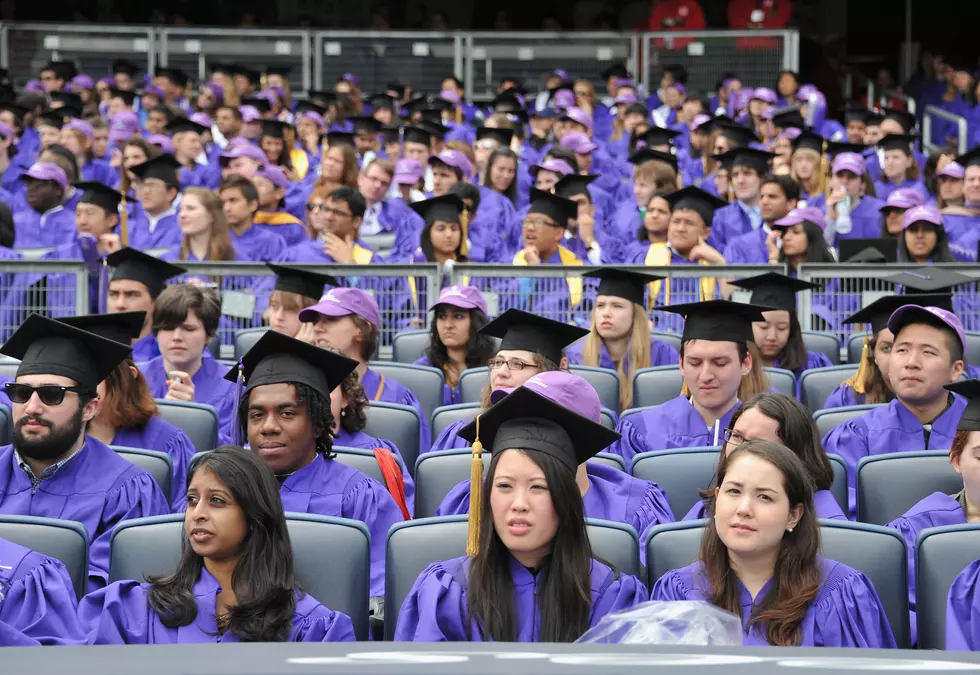 High School Graduate Gets Heartwarming Surprise [VIDEO]
Slaven Vlasic, Getty Images Entertainment
'Tis the season for graduations, and one young lady received a heartwarming surprise at her high school ceremonies.
According to an article on aol.com:
"Parents in Grand Forks, North Dakota looked on as their kids walked across the stage to get their high school diplomas, but there was one parent missing: Taylor Crafton's dad.

A member of the Air Force, he had been stationed in Cuba for the past several months. With her dad far from home, Taylor assumed a funny cardboard stand-in would have to take his place."
Now, here comes the surprise!