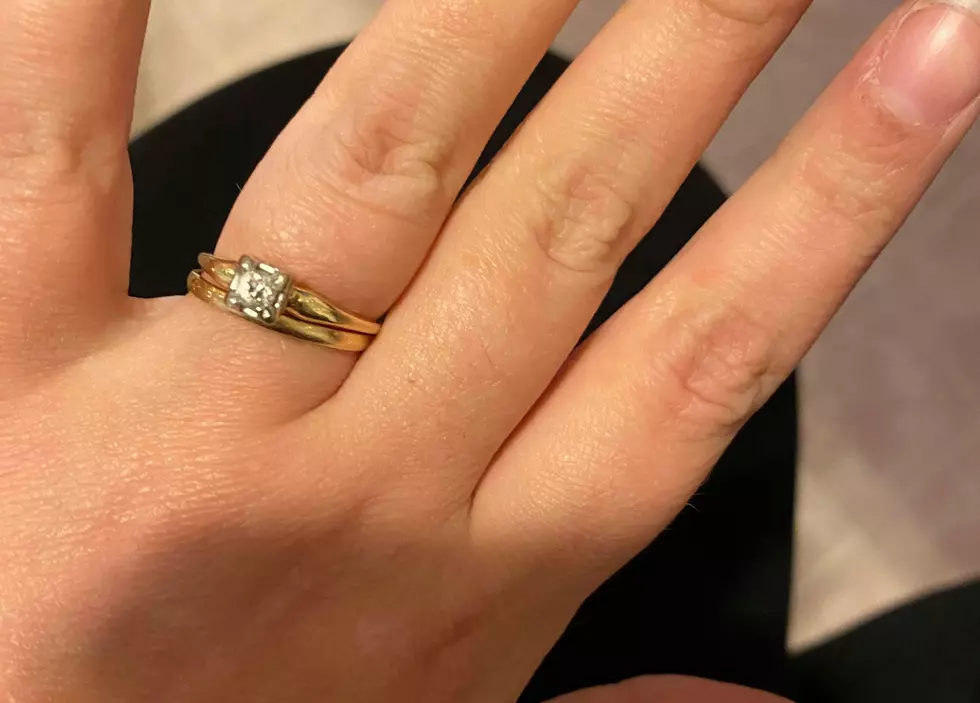 Good Samaritan Finds and Returns Lost Wedding Rings
Photo Credit - Erica Lachac
A central New York woman has her wedding rings back thanks to a good Samaritan.
Erica Lachac, who lives in Fayetteville, lost her rings at Green Lakes State Park over the weekend. "I took them off and put them on a picnic table to put sunscreen on my kids and left them."
Enter your number to get our free mobile app
The rings were passed down from her great grandmother and Lachac had hoped to carry on the tradition. "I was heartbroken I might not get to do that."
Hannah Bennett just finished the walking trail and found a table in the shade to sit and relax, when she noticed the rings. "My friend and I made a comment about the rings but didn't touch them at first with everything going on."
Curiosity got the best of Bennett. "When we inspected them a bit more, we realized what they were."
Bennett and her friend waited for almost two hours to see if someone would come back for them. "We decided to take them and make a post to see if we could find the owner. If no one claimed them within a couple of days, we were going to turn them in."
Luckily someone saw the post and Bennett was able to return the family rings. "Social media is truly incredible sometimes."
---
---
READ MORE: Inspiring Stories From the Coronavirus Pandemic