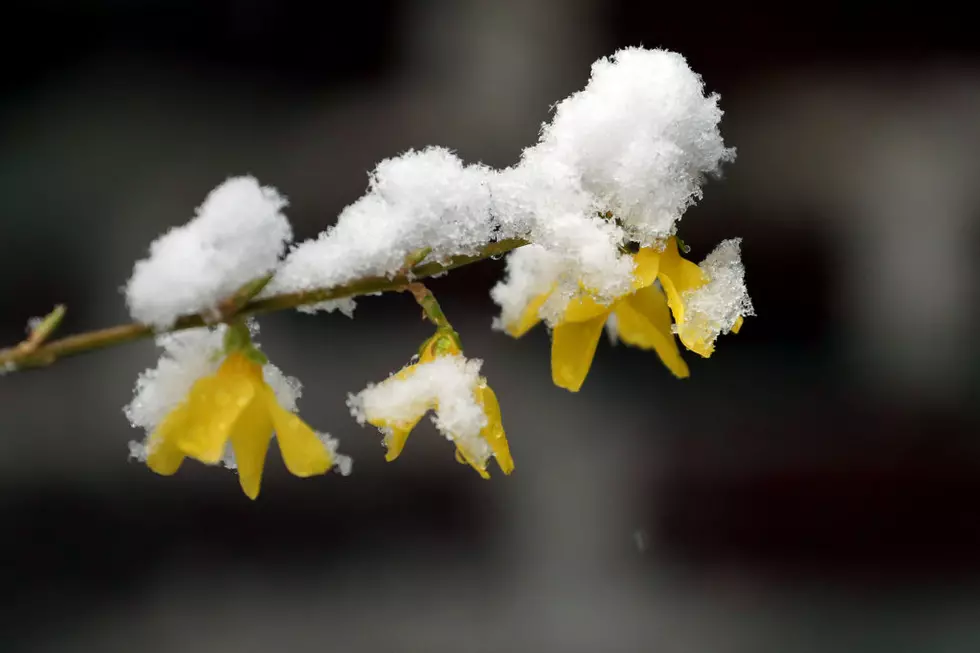 First Real Lake Effect Snowfall Possible In Upstate New York This Weekend
Michael Heiman/Getty Images
Could we see Lake Effect snow this weekend in Upstate New York? Where and when?
The National Weather Service is reporting that accumulating lake effect can be expected in the snow belts east of lakes Erie and Ontario. Now that snow could reach down into Central New York if the winds shift to the northwest.
There's even a chance for an extended, heavy lake effect snowstorm that would dump a foot or more of snow east of the lakes and bringing lighter snows to the south. The heaviest snow is expected in Tug Hill and the hills south of Buffalo.

"If I had to throw some numbers out, I'd say 6 to 12 inches in the good spots," said Tom Kines, a meteorologist with Accuweather."
Syracuse.com reports snow could fall Friday night through Saturday afternoon as the coldest air of the year so far sweeps across the Great Lakes. The weather service isn't predicting yet how many inches of snow could fall or exactly where. So for now, I wouldn't cancel plans due to the snow, or make sled plans based off of this. We will keep you updated.